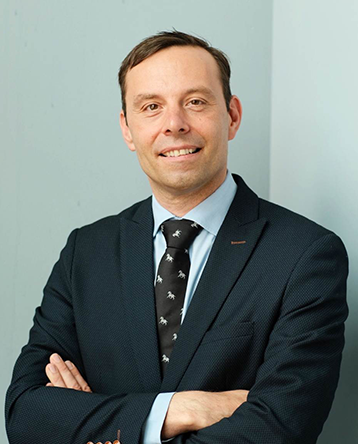 Bernhard Ostheimer is a visiting instructor at Carnegie Mellon University Africa and a full professor at Mainz University of Applied Sciences, School of Business, Mainz (Germany). His research and teaching interests address the use of IT systems in enterprises ("business informatics"), IT management, e-commerce, e-business systems, e-learning, and web content management. Ostheimer focusses on design science in information systems research.
His current publications address the topic of using AI in business contexts. Prior to his current positions, Ostheimer has been appointed as a full professor at Technische Hochschule Ingolstadt (Germany) and as a guest professor in several Indian institutions. He holds a Dr. rer. pol. from University of Giessen (Germany) and a Diploma in Business Administration from University of Mainz (Germany).
He has extensive industry experience in e-business, including founding and running a successful e-business start-up, and acts as board member in various enterprises. He is co-editor of Arbeitspapiere Wirtschaftsinformatik (ISSN 1613-6667), the online platform "E-Campus Wirtschaftsinformatik," and member of the Editorial Review Board of International Journal of E-Services and Mobile Applications (IJESMA).
In his free time, Ostheimer likes to explore the cultural and culinary wealth of Africa.