Faith Rugema
Director of Government and Community Partnerships, CMU-Africa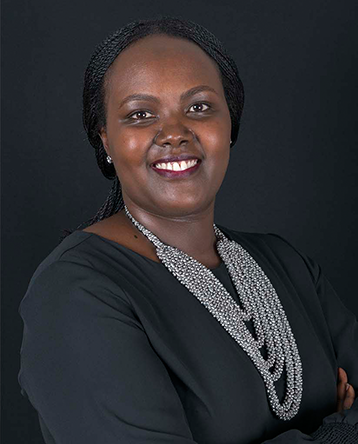 Faith Rugema is director of government and community partnerships at CMU-Africa. In her current role, Rugema is responsible for government, diplomatic, and alumni relations management. She also oversees sponsored projects, leads on corporate social responsibility and community development initiatives, and acts as the CMU-Africa Advisory Board liaison.
Impact driven and an advocate for the development of her country and continent, Rugema has held several leadership positions in the public, non-profit and private sectors, where she worked on socio-economic policy issues, oversaw and coordinated strategic projects, developed and promoted diplomatic relations, and negotiated high level agreements.
Rugema has a bachelor of science degree in politics and international relations from the University of Southampton, and a master of arts in international development from the University of Manchester.
Responsibilities:
Government relations management
Diplomatic relations management
Alumni relations management
Advisory board liaison
CSR and community development initiatives lead
Education
M.A. International Development, University of Manchester
B.S. Politics and International Relations, University of Southampton