Yvette Underdue Murph
Director of Enrollment and Student Success, CMU-Africa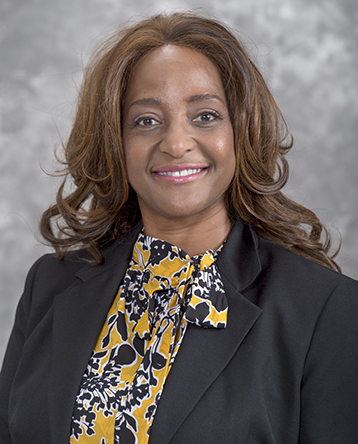 Yvette Underdue Murph (Ph.D.) has diverse experience in higher education and has held senior leadership positions at comprehensive, research-intensive, land grant, regional, public, and private universities, as well as historically black colleges and universities and hispanic-serving institutions as chief enrollment management and student affairs officer. 
As a thought leader, Underdue Murph has led strategic efforts to develop and implement comprehensive integrated data-driven and informed decision-making enrollment management and student success plans at several institutions that garnered increases in student enrollment, retention, persistence, and graduation rates. With key stakeholders at community colleges, she has initiated articulation agreements for STEM majors that provide a seamless path for transfer students so they can access higher education.
Underdue Murph has a firm commitment to diversity, inclusion, equity, and social justice in higher education. She has collaborated with broad constituents by utilizing predictive analytics that build and sustain a culture of co-curricular student learning and development and that impact student success, particularly for underrepresented ethnic minority students and first-generation college students. Underdue Murph earned a certificate of undergraduate studies and master of education from Cambridge College, and a doctorate in public administration from the University of La Verne. She has held adjunct faculty appointments at several institutions and has several publications to her credit.
Responsibilities:
Relevant Pittsburgh departments lead liaison
Recruitment and admissions oversight
Student retention, engagement, and career outcomes oversight
Student-related policy management and compliance
Student data quality assurance and reporting oversight
Education
Ph.D. Public Administration, University of La Verne
Master's of Education, Cambridge College
Certificate of Undergraduate Studies, Cambridge College