Ines Uwera Manzi
Associate Director of Student Affairs, CMU-Africa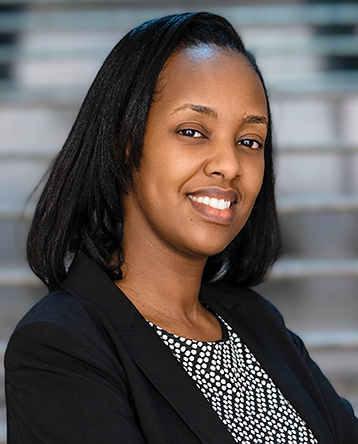 Ines Manzi has worked in education for more than 15 years. She has held roles in managing operations, coordinating programs, and leading projects towards a successful conclusion. Manzi is an executive support, outcome-driven, forward-thinking professional with a master's degree in communications management. Her skill set includes operations leadership and student and program administration and management. 
Manzi has been with CMU-Africa since 2012 when she joined as a student services coordinator. Before her current role of associate director of student services, Ines was the associate director for operations.
When not at work, Manzi loves volunteering and community service, travel, walking, listening, and making music.
Responsibilities:
Financial aid management
Pittsburgh student services liaison
Academic Advising, Student Affairs, and Career Services oversight
Student enrollment reporting
Student retention management
Student Orientation, Bridge and English Immersion program lead