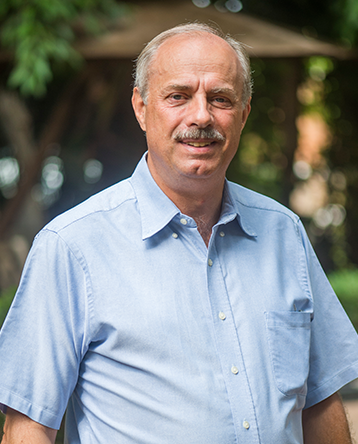 Michel Bézy is a distinguished service professor in the Department of Engineering and Public Policy at Carnegie Mellon University. Bézy has more than two decades of experience in developing business strategy for market introduction of emerging innovative software technology and has been working with executives in enterprises to understand the value of emerging technology for their business.

Prior to his current position, Bézy worked for IBM Corporation for 25 years. He was program director for Cloud Computing solutions, business development manager in IBM Research, strategy manager for IBM Autonomic Computing technology and IBM WebSphere platform, and marketing manager for IBM Digital Library. For three years, he was the CEO of a library automation software company based in Europe, delivering solutions to more than one hundred large corporations in the world.

Prior to joining IBM, he was a professor at the National University of Congo (formerly Zaire) and Research Assistant at the Université Catholique de Louvain in Belgium. Bézy was also an adjunct professor at the School of Information and Library Science at the University of North Carolina.
Education
1982 Ph.D., Applied mechanics, Universite catholique de Louvain
1979 MS, Mathematics, CMU
1977 Civil Engineering degree, Applied Mathematics, Universite catholique de Louvain
Media mentions
Bezy appointed to National Science & Technology Council of Rwanda
CMU-Africa's Michel Bezy has been appointed by Rwanda President Paul Kagame to serve on the National Science and Technology Council of Rwanda.