Important dates
Mark your calendar!
September 1: CMU-Africa begins accepting MSIT applications.
October 15: CMU-Africa begins accepting MSECE applications.
December 15: Early admission deadline. You must submit your application by this date if you would like CMU-Africa to pay for your GRE and TOEFL/IELTS. Students who apply by December 15 have a better chance of being accepted than they would through the regular admissions process.
May 1: Application deadline. This is the last date for submitting your application and test scores. Applications without test scores will not be reviewed.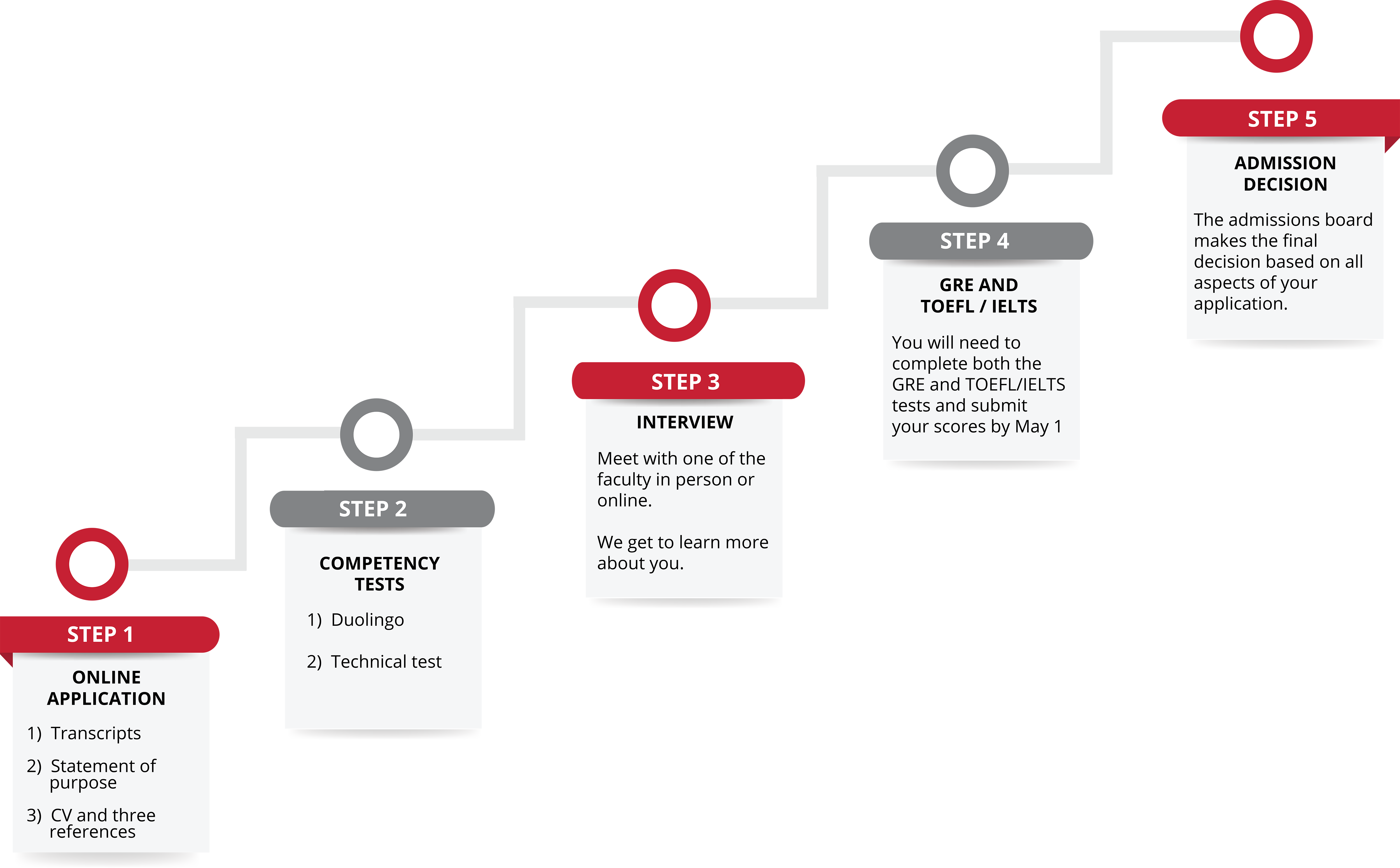 Below is a playlist of videos on how to make a successful application to CMU-Africa. For more information on the steps illustrated above, continue down below.