picoCTF-Africa registration guide

Create an account with picoCTF

Fill in the form
Once you submit the form, you will be logged in automatically.
An email will be sent to the email address you used to register.

Read the instructions, then click on "verify email address" to verify the address.

Register for the picoCTF competition

Login to your account created above
Click on compete


Scroll until you find picoCTF 2023 as shown below.

Click on the Register Now button
Fill in the registration details.

Create or join a team

We highly encourage students to participate in teams. Teams should be 2-5 students. Only one member of your team should create the team and invite teammates. 
To create a team, identify your teammates and proceed as follows. To join an existing team, ask your teammates to invite you.
If you would like to form teams with students from other schools and African countries, join our Discord channel. Use this Discord channel to ask questions about the competition as well.
Go to the picoCTF event, click on Event profile and select My Team.

To join an already existing team, click on Join a Team as shown below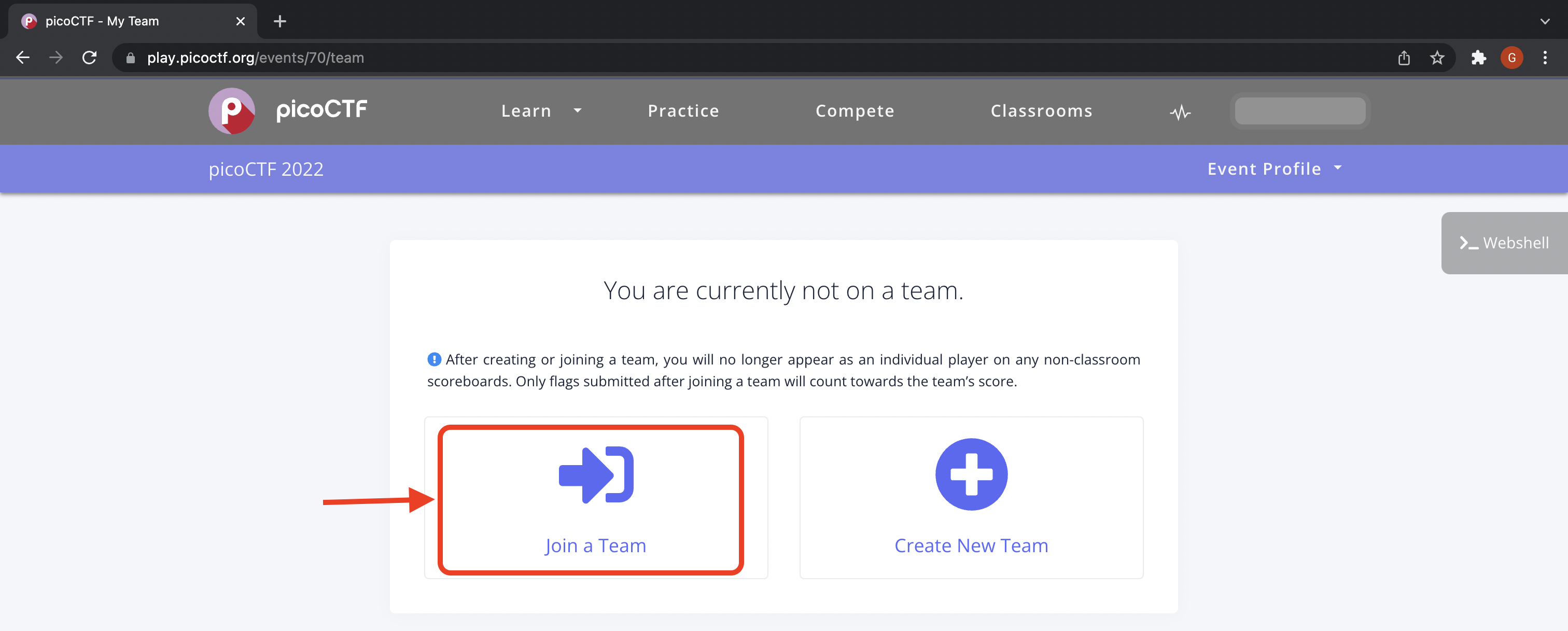 Enter your team invite code and submit. (Obtained from the person who created your team)
To create a new team, click on Create New Team as shown below.



Enter a team name of your choice and submit

An invitation code will be generated, share it with your team members so that they can join your team.
In case you forget or lose the invitation code, you can regenerate a new one under team settings as shown below

4. Register for online information sessions and technical training
Register to get information on subsequent training sessions