CyLab-Africa

There is a huge amount of projected growth in the African economy over the next five years. In order to drive digital inclusion alongside that growth, experts say big improvements need to be made to the security and resilience of the continent's financial technologies and infrastructure. The CyLab-Africa initiative, a collaboration between Carnegie Mellon University's CyLab Security and Privacy Institute and CMU-Africa, aims to improve the cybersecurity of digital systems in Africa and other emerging economies.
CyLab-Africa's plan for improving digital inclusion involves five initial research thrusts.

Thrust 1: Assess the current cybersecurity landscape among African fintechs and users. In this thrust, we will conduct surveys among African fintech operators to better understand the cyber-readiness and investment landscape in cybersecurity within the financial sector. Learn more about the survey.

Thrust 2: Evaluate digital identity infrastructure (MOSIP) for identity management. The purpose of this thrust is to build a test deployment of the MOSIP identity management platform at CMU-Africa.

Thrust 3: Develop open-source infrastructure for threat intelligence sharing and diagnosis. Our goal in this thrust is to design open-source tools for enabling network operators (e.g., of digital identity systems like MOSIP) to outsource the detection of malicious activity to trained professionals.

Thrust 4: Design training program for cybersecurity workforce development. This thrust will build upon CMU's efforts surrounding picoCTF, a capture-the-flag remote learning activity for teaching cybersecurity skills to students of all ages. In particular, we will focus on targeting female participants who may not already be in cybersecurity-related roles.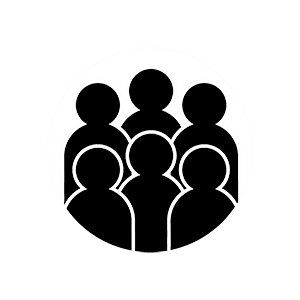 Thrust 5: Support all thrusts with community building and development efforts. The goal of thrust 5 is to support all preceding thrusts through the form of continuous community building and development activities.
Meet our faculty
Get involved
The CyLab-Africa team is interested in working with other organizations and institutions with the mission of improving digital inclusion in Africa and other developing nations. If you or your institution are interested in getting involved or learning more, please download our CyLab-Africa information packet and contact Michael Lisanti. For other partnership opportunities at CMU-Africa, please contact Faith Rugema.