Nancy Biwott
Associate Director of Diversity & Inclusion, CMU-Africa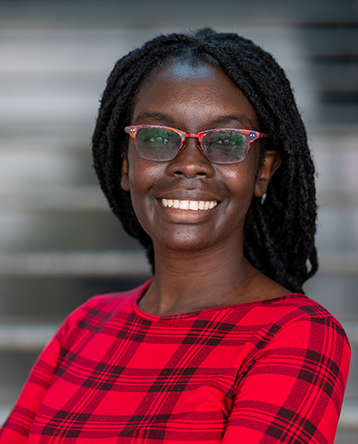 Nancy Biwott is a seasoned diversity and inclusion professional with a passion for social justice. She has worked in various organizations in roles touching on conflict transformation, inclusion, and sustainable business. She has facilitated numerous trainings on the same in the various Kenyan Counties and across various African countries.
Biwott is excited to join CMU-Africa as the associate director of diversity and inclusion. She holds a bachelor's degree in sociology, a master's from UCL in education and international development, and a PGD in applied and professional ethics.
She is part of a network known as the Umoja na Usawa network that facilitates on social inclusion with various community and youth groups as well as providing training with different organizations. She also co-runs a blog that highlights trends on social inclusion in addition to being a board member with the Tujiendeleze Youth Trust Fund.
Her vision is to support organisations and teams towards becoming partnership driven spaces that embed values of diversity and inclusion.
Responsibilities:
Strategic inclusion initiatives
Institutional inclusion progress reporting
Training and development for CMU-Africa community
Pittsburgh diversity leadership liaison
Institutional diversity and inclusion advisory lead