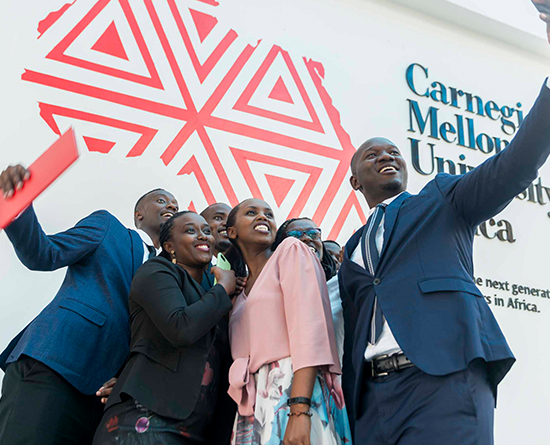 Carnegie Mellon University Africa is proud to further the education of young, entrepreneurial engineers in the pursuit of their higher education goals. As an anchor institution dedicated to the expansion of engineering knowledge creation, we equip a diverse student body that shares a passion and dedication to the digital transformation of the continent with a global education to tackle intersecting challenges in harnessing the power of technology to develop local solutions.
The impact of CMU-Africa begins in the classroom. Degree candidates from across the continent collaborate on locally relevant coursework, projects, and innovations together with both the public and private sectors. Each year we graduate a class of globally competitive technology talent that contribute to Africa's growing markets whether through fully-funded PhD programs, full-time employment in their home countries, or entrepreneurship and job creation.
CMU-Africa continues to grow in degree and certification offerings, partnerships and research to enhance student experience with the goal of digital transformation led by Africans for Africans.