Give brilliant young Africans the power to transform the continent
Your gift to CMU-Africa will provide direct support to the next generation of African tech leaders and innovators. By giving to CMU-Africa, you are also having an important impact on the communities in which CMU-Africa students live. Many of our students choose to return to their home country after studying at CMU-Africa, while those that do not, go on to doctoral programs engaged in research that will solve global problems in the African context. The majority of CMU-Africa graduates work on the continent in fields such as IoT, renewable energy, and cybersecurity.
How to make an impact
There are many great places to give at CMU-Africa; however, you can make the biggest impact by giving to our most important priority: the Innovators Forward Fellowship Fund (IFFF).
Innovators Forward Fellowship Fund
The students who receive funding from the IFFF excel in their studies, impact their communities and go on to success in further studies or careers. The funds will be used to fund tuition for aspiring engineers and leaders, allowing them to access an education that meets the highest world standards for engineering education.
Ways to give
Your impact starts now. Give the gift of education today and transform lives forever. You can make an even bigger difference by making a recurring gift, which allows you to spread your giving across the entire year.
By spreading payments over a period of time—usually five years or less—a pledge allows you to slowly and comfortably contribute to a larger, named gift. These gifts are named in honor of the donor and family, or often in memory of a loved one or influential mentor.
If you are a faculty or staff member based in the United States, you can make a gift to CMU-Africa directly through your paycheck.
A planned gift can provide you with substantial tax advantages if you are located in the United States, especially on gifts of stock and real estate. A planned gift today can save you and your family valuable time and expense tomorrow.
Other ways to make an impact
Partner with us
As a partner, you are collaborating with a world leader in innovation. From sponsoring research to engaging with our students, there are many ways that your company or organization can get involved with the world-class education and cutting-edge research at Carnegie Mellon University:
scientific research and strategic studies
scholarships
internships
executive education
lectures and panels
conferences
community service
school outreach programs
practicums
For more information about how your corporation or government agency can partner with us, please contact Faith Rugema.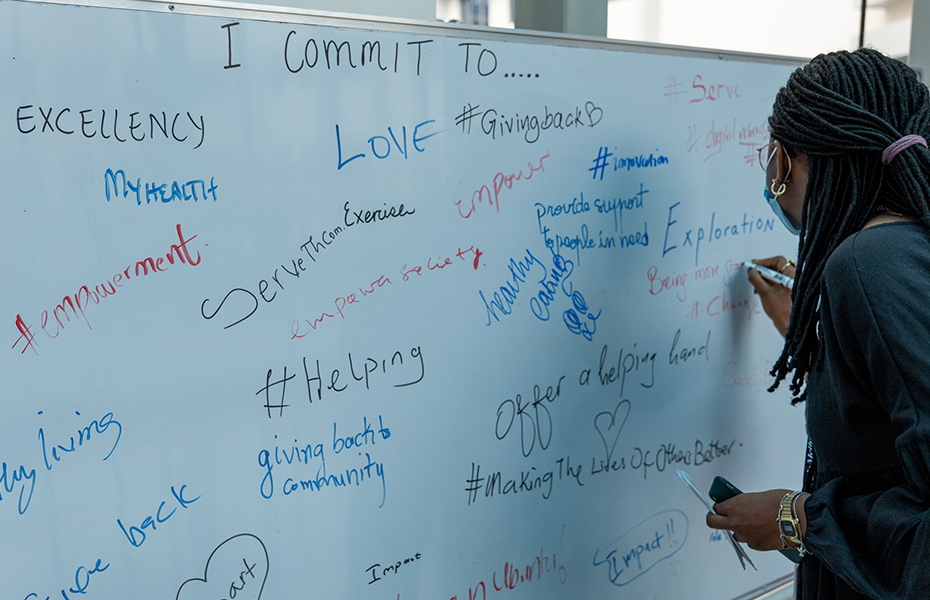 Support CMU-Africa
For more information about giving, please contact Mara Kudrick.