Lucy-Anna Kelly
Student Success Co-Curricular Manager, CMU-Africa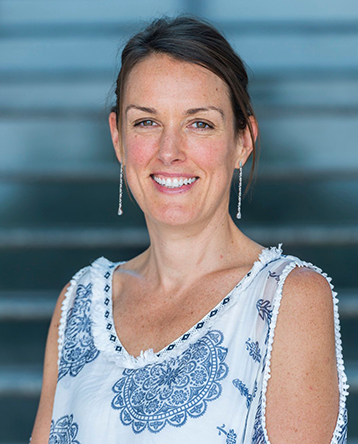 Lucy-Anna Kelly is currently the student success co-curricular manager and has been an instructor of professional and academic skills at Carnegie Mellon University in Africa since 2015. Prior to this, she worked in the English language teaching (ELT) sector in Rwanda for five years in both instructional and managerial roles.
She has a background in providing psychosocial support including cognitive behaviour therapy (CBT), social rehabilitation, youth mentoring and crisis support. She has postgraduate qualifications in positive psychology and coaching psychology, CBT, ELT and academic management. She has two bachelor's degrees in philosophy and criminal justice and a vocational qualification in community justice.
Lucy-Anna brings a holistic, integrated and facilitative approach to her teaching. Beyond her learner-centred classrooms, she coaches students individually and develops projects aimed at enhancing student performance, collaboration and wellbeing as well as strengthening the broader university community. She believes in empowering students to flourish by cultivating self-awareness, self-belief, and personal responsibility.
In her free time, she values being outdoors and physically active, ideally in wild nature. She loves being with family and friends and enjoys reading about psychology, spirituality, and well-being. Lucy-Anna cares deeply about protecting nature and animals.