Stanley Mukasa
Senior Manager, Entrepreneurship and Industry Partnerships, CMU-Africa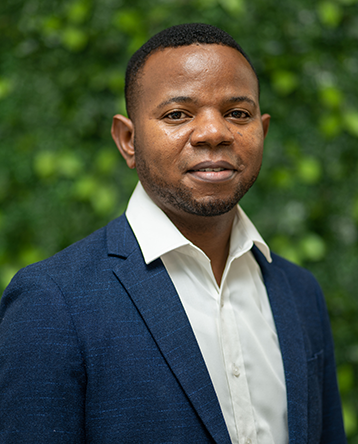 Stanley Mukasa has close to a decade of experience in the design and management of entrepreneurship development programs. Prior to joining CMU, Mukasa was the programs lead for Entrepreneurship and Global Challenges Programs at the African Leadership UniversityStudent Ventures Program at the African Leadership University. He served as a member of the entrepreneurship faculty, head of entrepreneurship, and started the Business Incubation program at Davis College Akilah.
Mukasa's mission is to contribute to making Africa a better place through supporting entrepreneurs to create sustainable ventures that can produce decent jobs for today and for the future. On an average day off work, Mukasa connects with entrepreneurs as a coach and mentor, and enjoys connecting with key stakeholders within the entrepreneurship ecosystem.
Driven by passion for entrepreneurial success, Mukasa supports entrepreneurs with business strategy, innovation, market analysis, and fundraising grounded in systems thinking, and design thinking approaches. Mukasa holds a Ph.D. in Business Administration from The Swiss Management Center with a focus on sustainable business practices and entrepreneurship, a Master's Degree in Economic Policy Management from Makerere with a focus on entrepreneurship, and an iMBA specialization in Strategic Innovation from the University of Illinois.