Chipiwa Zimbwa
Chief Operations Officer, CMU-Africa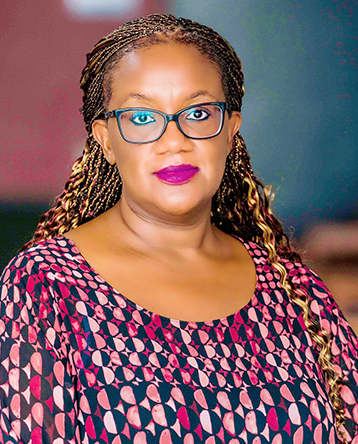 Chipiwa Zimbwa is a chartered accountant with more than 20 years' experience in finance business partnering, financial management, and corporate governance, across multiple industries and countries. Prior to joining CMU-Africa, she held several roles, including finance director with an NGO, commodities finance manager with a tea and coffee company, and senior finance business partner with a global financial services company. 
Zimbwa is passionate about mentoring for meaningful work that creates an enabling environment for social mobility, coaching, and empowering others to become the best versions of themselves.
Responsibilities:
High level inquiries for Finance, HR, IT, Emergency Health and Safety, and Facilities
CMU operational policy clarification
New budget requests and exceptions
IT procurement requests
Workforce planning, contracts development, and negotiation
New facilities requests
Chipiwa Zimbwa is a pandemic safety officer for CMU-Africa. For any questions regarding COVID-19 policies, please reach out to africapso@andrew.cmu.edu.