Alain (MSIN'10) wins at BK's Urumuri competition
Staff writer
Dec 15, 2017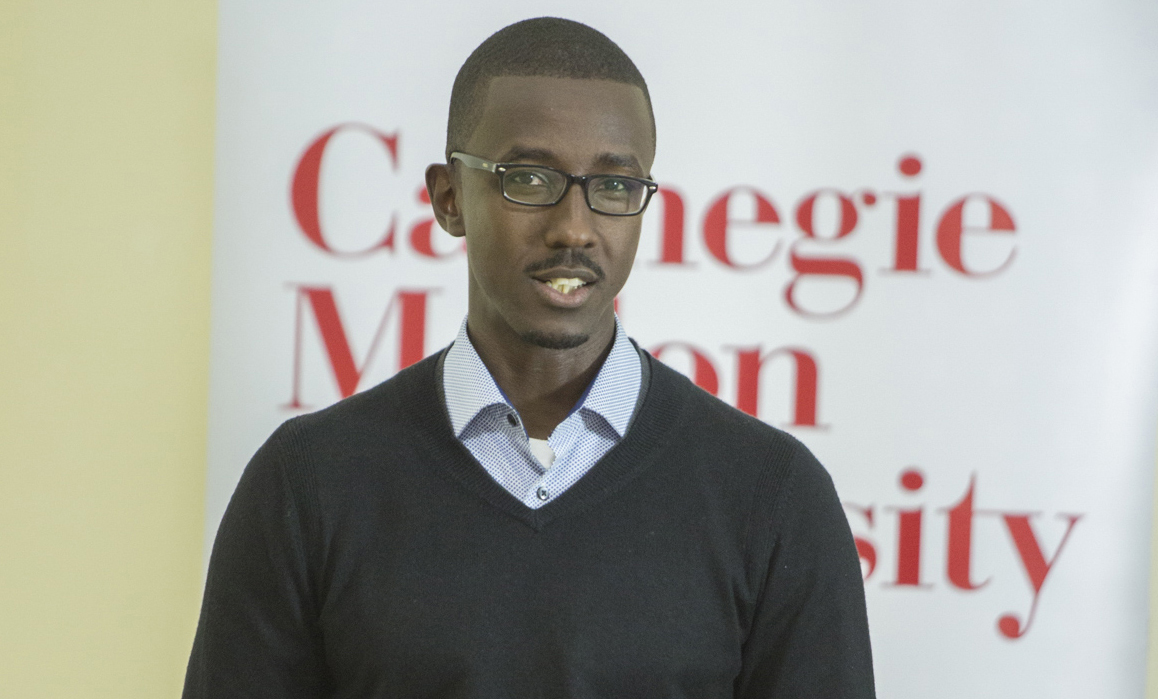 CMU alumnus, Alain Kajangwe was among the 8 winners of Bank of Kigali(BK)'s Urumuri Initiative. He won an interest free loan of RWF 8,000,000 for his company WiredIn. Alain Kajangwe, is a graduate of CMU's Information Networking Institute (INI) in Pittsburgh and is also the CMU-Africa Alumni Association President. Founded in 2014, WiredIn is a software development company that builds mobile and web applications, primarily focused on offshore clients in Japan. WiredIn is an early pioneer in IT outsourcing and offshore software development business in Rwanda and now has a growing worldwide clientele with Japan as their core market.
For the past 4 years, they have helped Japanese customers balance their cost-performance parameters for IT projects via sustainable, short-term relationships. Their hybrid engagement model is designed to leverage the best of Rwanda and Japan so that their customers are the ultimate beneficiaries.
Alain hired his first intern from CMU-Africa in 2015, who eventually became his first full-time employee. Over the years, 6 CMU-Africa alumni have worked at WiredIn as full-time engineers.
The CMU brand has given the company credibility when bidding on contracts, since Japanese companies haven't historically outsourced work to Africa. CMU-Africa graduates are described as having great soft skills, which has made a dramatic difference for WiredIn when dealing with offshore clients. The ability to clearly communicate challenges, propose solutions, and maintain timelines is critical to the offshore business. The company now takes on about six projects a year from Japanese clients, as well as some local clients. The revenue increased by 30% in year two, and 40% in year three.
About his time in CMU and how it prepared him to build his company, Alain has this to say: " I often compare my time at CMU as a bootcamp, where everyone is challenged to keep pushing their limits. This, I believe is what CMU has been able to inspire in so many of us; the can-do attitude and that no matter how hard and impossible a task looks, anyone can find the strength to continue and eventually succeed."
With this win, Alain is looking to scale the business and to increase the number of employees from 13 to 30 full-time staff by the year 2020. He said, " We have tested the business model and have proven it to be feasible. We can also attest to the fact that with good mentorship, Rwandan engineers are capable to deliver high quality software products. Our lifetime goal is to position WiredIn and by extension Rwanda, as a dependable destination for offshore software development services."