CMU-Africa visits Nyamata Genocide memorial site
Staff writer
Apr 13, 2018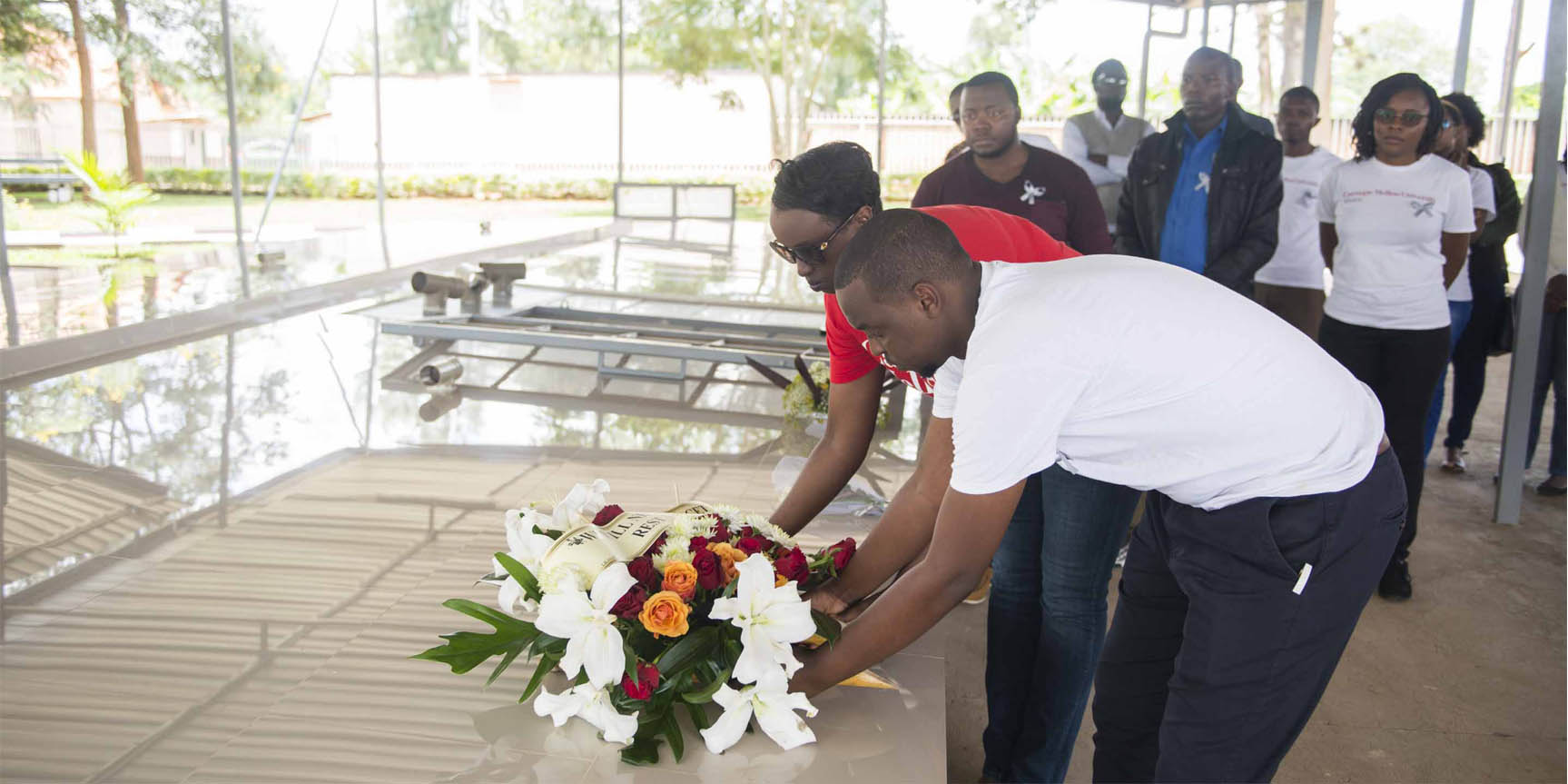 Carnegie Mellon University Africa students and staff paid a visit to the Nyamata Genocide memorial site for the 24th commemoration of the Genocide against the Tutsi.
The group was received by officials at the memorial who gave a brief history of the site and of the events that transpired in April 1994. Officials at memorial highlighted that the site exists for the purpose of learning more about the Genocide against the Tutsi and to denounce Genocide ideology.
As leaders of tomorrow we need to know the history of our respective countries, learn from it and prepare a better future for our people

Dieume Hirwa, Student guild president, Carnegie Mellon University Africa
The visit served as a learning experience for the university's international students from 9 other African countries, as well as an opportunity for the Rwandan students to pay their respects and reflect. During the visit, the group toured the former Nyamata church (which now houses the remains of the victims), the compound where one of the former church leader was buried and the mass graves where most of the remains of the victims lie. 
A moment of silence was observed in memory of the victims and a wreath of flowers laid on the grave, an exercise led by the student guild president Dieume Hirwa and the director of strategy & operations Crystal Rugege.
Afterwards, students signed and left comments in the visitors' book. The student guild president had this to say, "As leaders of tomorrow we need to know the history of our respective countries, learn from it and prepare a better future for our people." he continued, "What happened in Rwanda is a lesson to the whole world to avoid segregation and promote peace."