Developing leaders
CMU-Africa's Mastercard Foundation Scholars participate in Leadership Development workshop series
Staff writer
Dec 15, 2020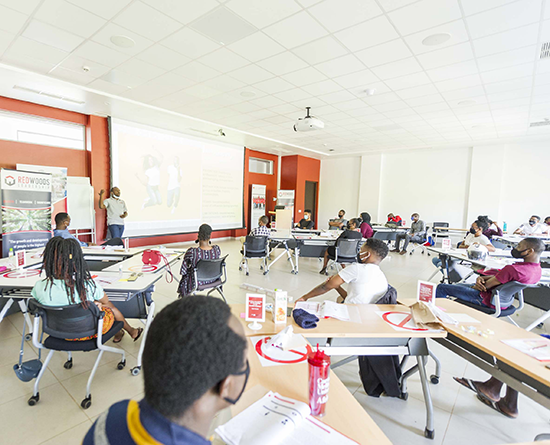 The Mastercard Foundation Scholars Program at CMU-Africa is part of a global network of partners that works with promising students to offer them not only financial support to pursue their studies, but also strategic support in order to ensure that each scholar is equipped with the knowledge and tools to realize their roles as true leaders in their communities and in their countries.
A key part of the Scholars Program at CMU-Africa is leadership development. To this aim, CMU-Africa held a series of workshops on November 20 - 21 and December 12 to help empower Scholars with the tools to actively learn to identify their personality traits, their leadership and style of influence, as well as how this knowledge, how they process and manage it, can benefit not only themselves but also their communities, and those around them.
The workshops were led by Redwoods Leadership, a company that provides professional leadership coaching. During the first workshop held on November 21 and 22, the Scholars were taken through exercises to help them identify their personality types. By understanding their personality types, they are able to lead themselves and others more effectively by focusing on their strengths and developing their areas of growth. Once participants had comfortably identified their own qualities, they were asked to appraise and affirm the personality types of others, thereby building their ability to listen as well as recognize the strengths, and to lead people of varying dispositions to improve organizational effectiveness.
"The highlight of the training for me, was the part where people with the same personality type came together to appreciate and critique their tendencies. This was particularly nice because I think it is important to view personality traits with balance. Everyone has got something good to offer and something they could work on as well. My biggest takeaway was that being self-aware and aware of those around you is an essential ingredient in becoming an impactful leader," said Ozioma Paul, MCF Scholar, MSIT class of 2021.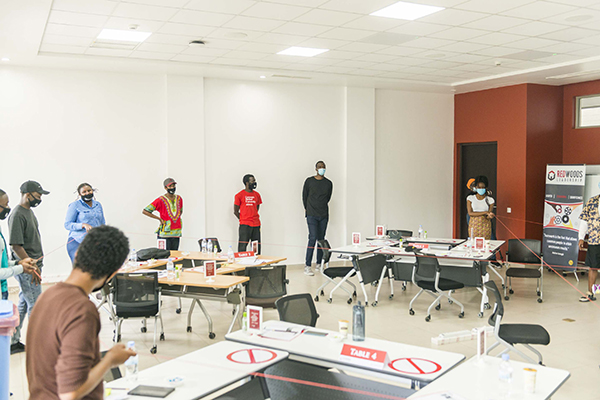 The workshop also covered the importance of emotional intelligence in leadership. Scholars were introduced to the four pillars of emotional intelligence: self-awareness, self-management, social awareness, and relationship management.
The most recent workshop, held on December 12, focused on influence. The Scholars were introduced to the role of influence as a key element to leadership success. In today's context, leaders can longer merely lead by virtue of position or authority. The ability to inspire, motivate and have an impact on others actions, opinions and behavior to get things is critical. Participants learned about the qualities of an influencer, explored both positive and negative influence, as well their individual styles of influence, as well as how to adopt these to differing situations and people involved. The session also covered effective communication, focusing particularly on active and effective listening.
"I will now be more mindful about being intentionally inclusive in my communication, particularly as I am part of such a diverse community at CMU-Africa," Israel Oladejo, MCF scholar, MSIT class of 2021.
In terms of the impact of the workshops aimed at leadership development, "This kind of training is important for the Mastercard Foundation Scholars' leadership development, one key component of the program. It equips the Scholars with the tools to understand themselves, their peers, the people around them, and their communities." said Sandra Malaika, program manager, Mastercard Foundation scholars' program. She went on to explain that the overall aim of such workshops is to support Scholars become well-rounded individuals who beyond being technically strong, can also be exemplary leaders in their different spheres of influence.