Alumni spotlight on Marie Claire Murekatete
Staff writer
Sep 28, 2021
"What drives me is that I need young girls who have the same background as me, to have the access and opportunities to become who I am today and go beyond."
At first, Marie Claire was intimidated by CMU-Africa. In 2011, the state-of-the-art university opened in Kigali, and she did not believe that she would be the right fit. Her dean at the Kigali Institute of Science and Technology (which is now the College of Science and Technology at the University of Rwanda), however, encouraged her to apply several times. Having been the brightest student in her class since primary school, Marie Claire's journey in computer science started with an academic excellence scholarship that automatically propelled her into the sciences in high school. When she pursued computer engineering in university, her academic performance was excellent and the dean of her college was confident that she would have a bright future at the newly CMU-Africa "I did not have the confidence to apply," she recalls, "I didn't think such a prestigious university would accept my application and I was sure I would not get in." She did eventually apply, was accepted to the MS IT program, and was amongst the first cohort to graduate from the institution in 2014.
What drives me is that I need young girls who have the same background as me, to have the access and opportunities to become who I am today and go beyond.

Marie Claire Murekatete, CMU-Africa Alumna
From the timid candidate who shyly submitted her application all those years ago to the engineer, multiple award-winning advocate for women in tech, and current Technical Program Manager at Intel she is today, the story of Marie Claire is a fascinating one. Her first challenge was getting study leave from her job at the
Rwanda Development Board
where she worked as a Senior Software Engineer. Fortunately, her employer allowed her to attend the institution part-time which was a gift, but a challenge in and of itself since CMU-Africa required full-time attendance and focus. Nevertheless, Marie Claire persevered, pursuing her master's degree while simultaneously working at a high-level institution. Besides the chance to earn a degree from an acclaimed university, CMU-Africa's culture of asking questions and directly applying knowledge to real-world situations gave her the confidence to grow into the leader she has become. "After graduating from CMU-Africa, I fear nothing. I can go into different environments, and I know I can be successful in those spaces." This is the culture and spirit that CMU cultivated, and it is the springboard that has launched Marie Claire into professional success and community leadership.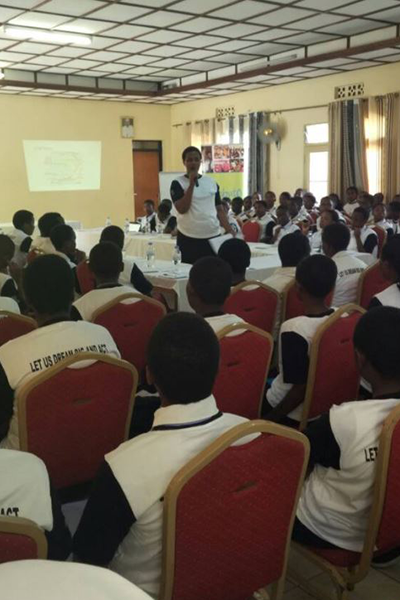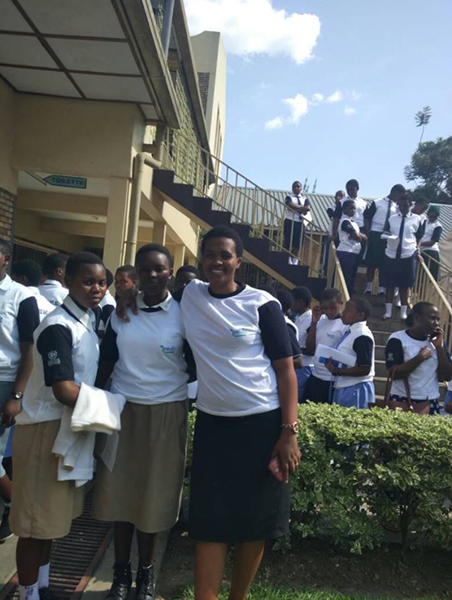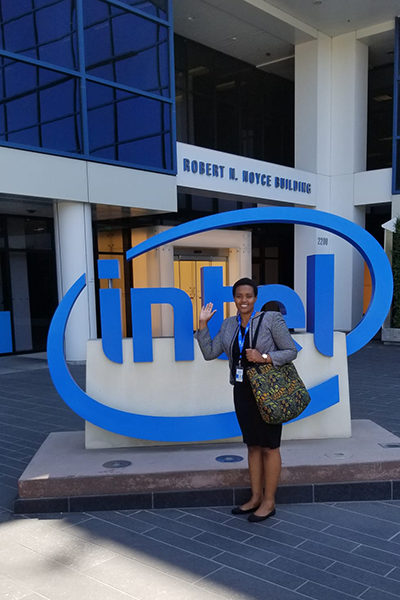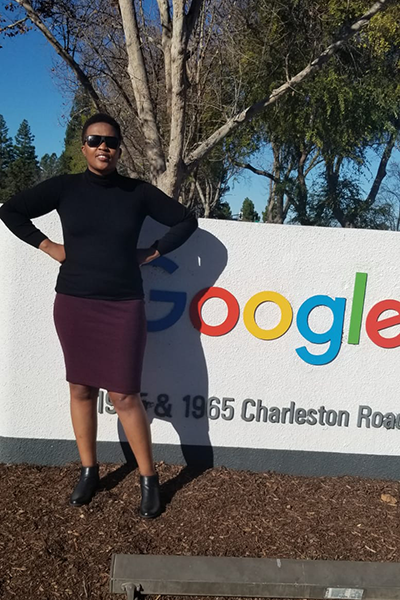 After graduating from CMU-Africa, I fear nothing. I can go into different environments, and I know I can be successful in those spaces.

Marie Claire Murekatete, CMU-Africa Alumna
Marie Claire was brought up by her single mother in rural Rwanda. The odds of someone with her background getting to where she is today, working with a renowned global company that is a leader in the tech world, are out of this world. Her journey at CMU-Africa was pivotal in building her confidence, sharpening her ability to tackle new challenges, and giving her a platform to speak out and give back. Aware that she had made great strides in her life and career despite a difficult background, and despite not having any role models in STEM fields, Marie Claire made it her mission to ensure that young girls in Rwanda with similar backgrounds were given the access and opportunities to succeed in STEM. CMU-Africa, which Marie Claire remembers most as cultivating a friendly and supportive environment, instilled a fearlessness in her that fueled her professional and personal pursuits thereafter.
If you are not giving, you are not living.

Marie Claire Murekatete, CMU-Africa Alumna
Perhaps the most notable thing about Marie Claire is how much she has given back, particularly to girls and young women. In 2014, CMU-Africa connected Marie Claire with
TechWomen
, a U.S. State Department initiative, where she became a fellow the year she graduated, and subsequently co-founded an organization called Refugee Girls Needs You, which trained at least 400 young women in refugee camps, equipping them with basic IT, programming, and design skills. As part of her personal goal to make a career in STEM an aspiration for young girls and to connect young girls to women who are successful in technology and engineering, Marie Claire became a leading member and was in charge of fundraising for
Girls in ICT
, an initiative started by women entrepreneurs and professionals with the aim of encouraging high school girls to pursue careers in STEM fields. In 2015, she designed a project called "Inspire, Connect, and Innovate in STEM," which developed extracurricular programs in high schools focused on teaching young girls about cutting-edge technology and trends. That same year, Marie Claire won the
Technovation Challenge
and became a Master Educator. Through this program, she coordinated a program that taught high school girls to build mobile applications that solve real-world problems in their communities. For her continued efforts to create a new generation of fearless tech and engineering female leaders, Marie Claire has been widely recognized, receiving the
Change Agent ABIE Award from Anita B.Org
in 2017 and, most recently, the Emerging Leader Award from the
Society of Women Engineers
in 2021.