Rawn participates in University of Rwanda's Innovation Week
Monica Sumbi
Feb 4, 2022
As part of an ongoing collaboration between Carnegie Mellon University Africa and the University of Rwanda, CMU-Africa's Barry Rawn recently participated in a showcase of energy innovations in Rwanda. The inaugural event, Innovation Week, was hosted by the University of Rwanda's Grid Innovation and Incubation Hub (GIIH), a World Bank-funded initiative, and the African Centre of Excellence in Energy and Sustainable Development.
Rawn, associate teaching professor of electrical and computer engineering, played three roles during this event: led a workshop on mapping the landscape around potential energy innovations, represented CMU-Africa as a panelist in a session about inter-university collaboration, and judged GIIH incubatees' projects.
The event included industry partners, ministry officials, officers of the National Council for Science and Technology, current students, and aspiring and current entrepreneurs.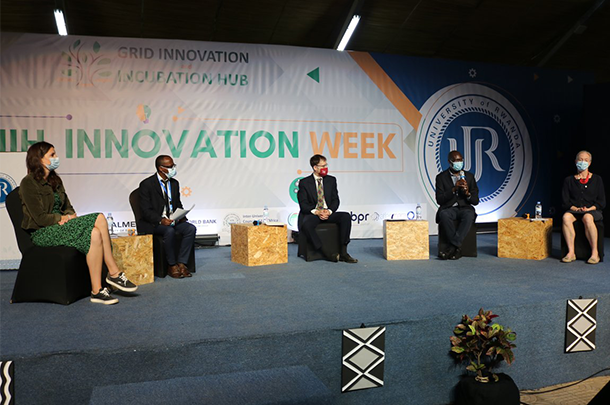 The collaborative relationship between CMU-Africa and the University of Rwanda includes sharing findings and equipment, developing research problem definitions, and working on energy research within Rwanda and with international partners. The relationship also extends to co-supervising Ph.D. students.
Rawn's research is focused on on-grid and off-grid energy systems, with an interest in the digital transformation of electric power grids. He also has provided technical support to CMU-Africa incubatees who are developing energy storage solutions within the emerging circular economy of e-waste.