Collaboration with Lusophone Africa
Guinea Bissau Head of State visit
Monica Sumbi
Mar 25, 2022
His Excellency Umaro Mokhtar Sissoco Embaló, President of the Republic of Guinea Bissau, visited CMU-Africa as part of his three-day official visit to Rwanda.
President Embaló was in Rwanda to hold bilateral talks and sign MOUs on economic and trade cooperation, education, business events, and conservation. Because of the partnership between the Government of Rwanda and Carnegie Mellon University, CMU-Africa was introduced as a successful project in education collaboration.
The presentations highlighted the institution milestones, government partnership opportunities through CyLab-Africa, and a student testimonial of learning in a culturally diverse environment. President Embaló was then taken on a tour of the state-of-the-art campus and shown problem-solving demonstrations at the robotics lab.
This engagement has opened avenues of discussions between CMU-Africa and the republic of Guinea Bissau on student representation. Guinea Bissau is the second Lusophone country to show interest in CMU-Africa following the Angolan delegation visit in November 2021.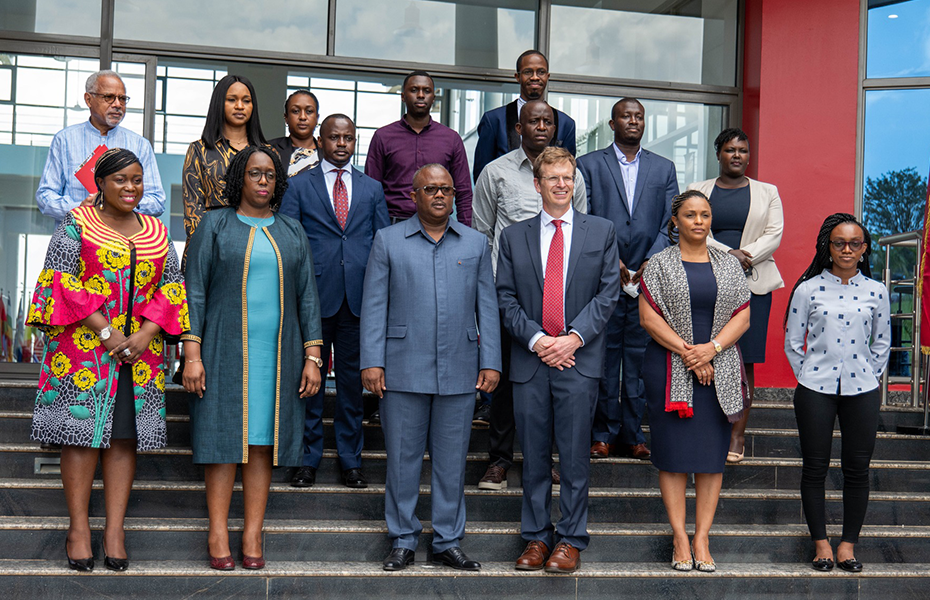 View more photos from the visit