Bravo African Tartans!
A recap of the Carnegie Mellon University Africa ninth graduation ceremony
Monica Sumbi
Jun 23, 2022
On Friday, May 27, a sea of graduation caps, laughter, and excitement was the picture at the Kigali Marriot Hotel. The graduates of the Class of 2022, Class of 2021, and Class of 2020 adorned in graduation gowns and country flag-themed shoulder sashes queued the procession eager to officially graduate. Tartan Pride was palpable.
The graduates of 2021 and 2020 had only engaged online for the entire period of their program, so seeing fellow classmates in person was exhilarating. The 2022 graduation ceremony presented the opportunity to salute and celebrate the seventh, eighth, and ninth cohorts of CMU-Africa students who successfully navigated unprecedented terrain caused by the COVID-19 disruption in their educational pursuit of a master's degree.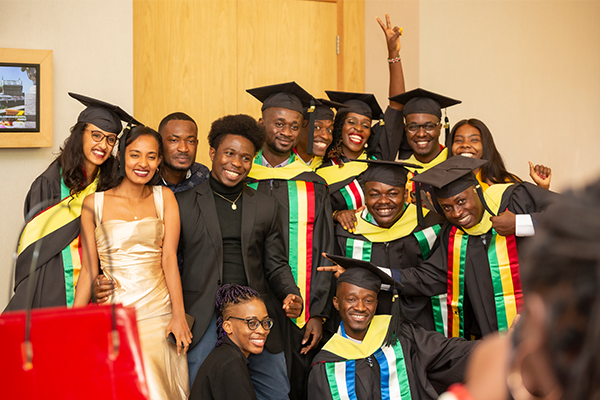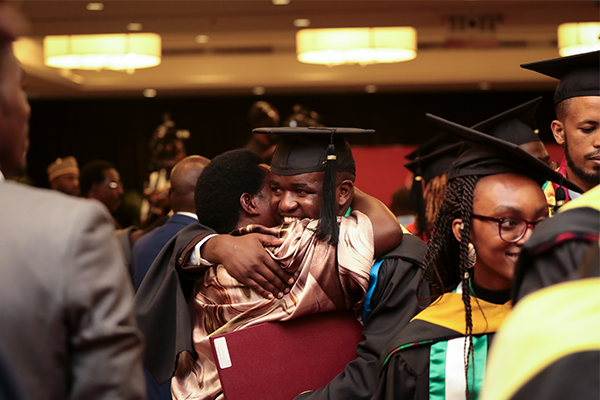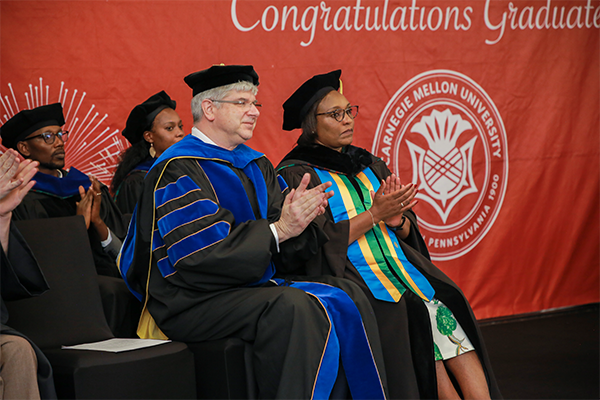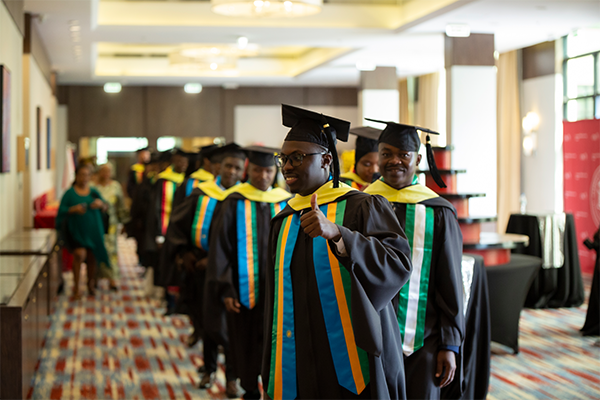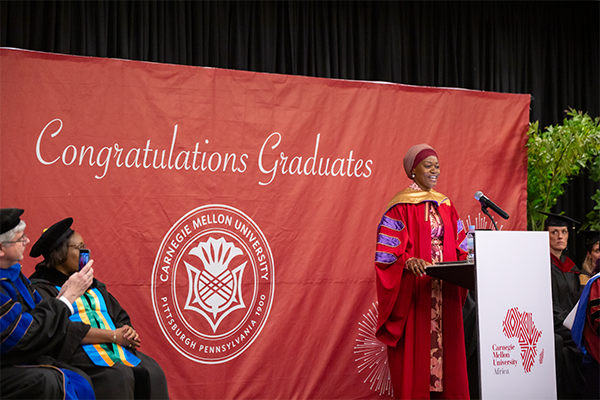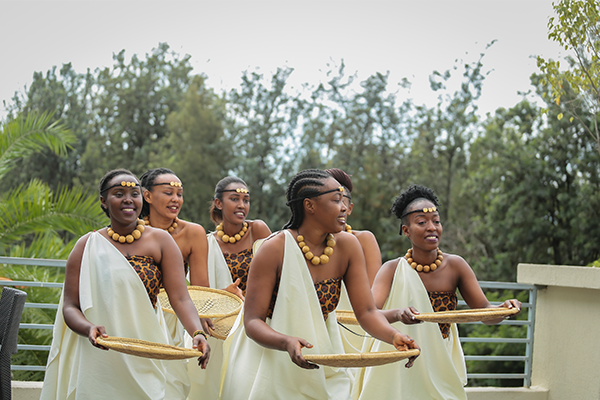 Words of wisdom and inspiration were the running themes in the speeches given at graduation. In his remarks, Bill Sanders, Strecker Dean of the College of Engineering, acknowledged the graduates' demonstration of resilience and challenged them to go out and make the world a better place. Reminiscing on the challenges of virtual learning, valedictorian Adebayo Ayomide Oshingbesan challenged his fellow graduates to pay it forward. The Rwandan Minister for Education, Dr. Valentine Uwamariya reiterated the continued support of the Government of Rwanda to invest in growing the IT workforce on the continent through their partnership with CMU-Africa. And keynote speaker Mrs. Tsitsi Masiyiwa, African philanthropist and social entrepreneur, delivered a heartwarming speech rich in authentic personal experiences. She encouraged the graduates to be problem solvers on the continent.
Congratulations, graduates!
Watch the 2022 graduation ceremony