The value of becoming a leader
Mastercard Foundation Scholar: Ofentse Phuti (MSIT '23)
Hannah Diorio-Toth
Dec 7, 2022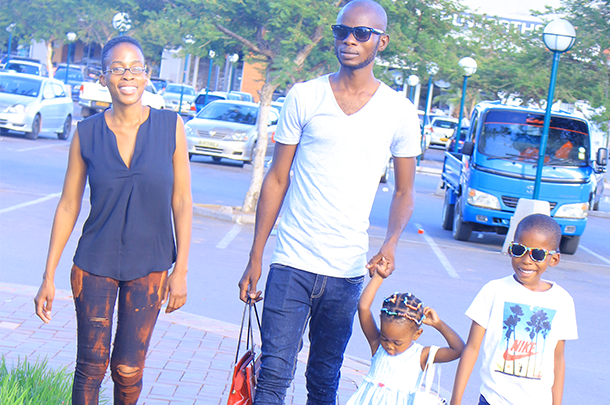 Like many CMU-Africa students, Ofentse Phuti (MSIT '23) learned about Carnegie Mellon University's presence in Africa when she began researching engineering master's programs. From Botswana, Phuti was excited that she could earn a world-class degree in Africa and not be a continent away from her family.
Phuti was even more pleasantly surprised when she learned about—and was accepted into—the Mastercard Foundation Scholars Program at CMU-Africa. The program's focus aligned directly with Phuti's goals: to become a transformative leader who actively contributes to her community. And, the program's financial support was the only reason she could make that dream come true at CMU-Africa. 
"The Mastercard Foundation Scholars Program was the main reason I came to CMU-Africa. Without it, I wouldn't have managed to come," says Phuti.
The Mastercard Foundation reports that the Scholars Program has become its most significant and prominent scholarship initiative. Since its founding, the Scholars Program has reached over 40,000 young people through its partner network. CMU-Africa became part of this global network of Scholars Program partners in 2016 and recently announced a transformational partnership with the Mastercard Foundation which includes increased support for the Scholars program at CMU-Africa.
In Phuti's first year at CMU-Africa, she has embraced the lessons of the Scholars' leadership development, career preparation, and community service. She has participated in several programs that have taught her the importance of working on a team, which she recognizes as a valuable skill both during her studies and when she graduates.
"The leadership programs have helped me understand who I am. And then knowing who I am, I am better able to interact with other people," explains Phuti. "Through the Scholars' leadership programs and personal development programs…I have learned that I'm not just a human being, but a human being amongst other human beings."
As a Scholar representative, Phuti has also had the opportunity to interact with Scholars from other universities across the continent. In September, she attended the Mastercard Foundation's Scholars @ 10 event in Kigali, celebrating the success of the Foundation's decade-long program. There, she heard from other students about how they are working with the communities around them and was inspired by their experiences.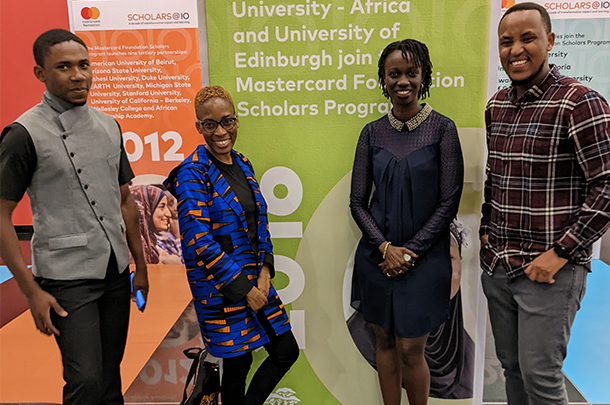 Like her peer Scholars, Phuti is already working on real-world problems and making a difference through several avenues. As a data science intern with ENGIE Energy Access, she is building a credit score model for people who either don't have access to electricity or haven't historically been able to afford electricity. She also works as a research intern with CyLab-Africa, focusing on a malaria-identification project in partnership with the Rwanda Biomedical Centre.
Phuti participates in virtual hackathons in her free time to gain more experience working in teams to solve complex challenges. Recently, she completed a hackathon focused on financial inclusion. She also is the co-organizer of Gaborone Women in Machine Learning & Data Science, which hosts talks by women and gender minority individuals working in data science or machine learning. Despite her already-long list of accomplishments, she also finds time to be heavily involved in clubs at CMU-Africa, where she is the vice president of Techy Talkers and the founder of the Research Club.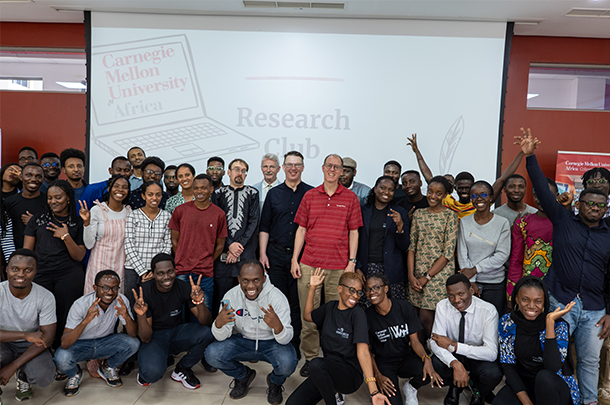 Although Phuti is still deciding what field she wants to enter after graduation, she is sure of one thing: she wants to use her skills to positively impact her community in Botswana. Because of her internship experience, she is considering machine learning applications in fintech and healthcare. "I just want to build solutions that I can see impacting people," she says.