CMU-Africa graduates its first cohort of Mastercard Foundation Scholars
Staff writer
Jun 5, 2018
In 2016, CMU-Africa partnered with Mastercard Foundation, which committed $10.8 million to benefit 125 academically talented and economically disadvantaged students from Sub-Saharan Africa.  This year marked not only CMU-Africa's 5th graduation ceremony, but also the graduation of the first cohort of Mastercard Foundation Scholars at CMU-Africa. The first graduating cohort of Mastercard Foundation scholars is comprised of five students representing Rwanda, Ghana, and Kenya. During a luncheon on June 4th that included a panel discussion and award ceremony, the Scholars elaborated on their journey thus far.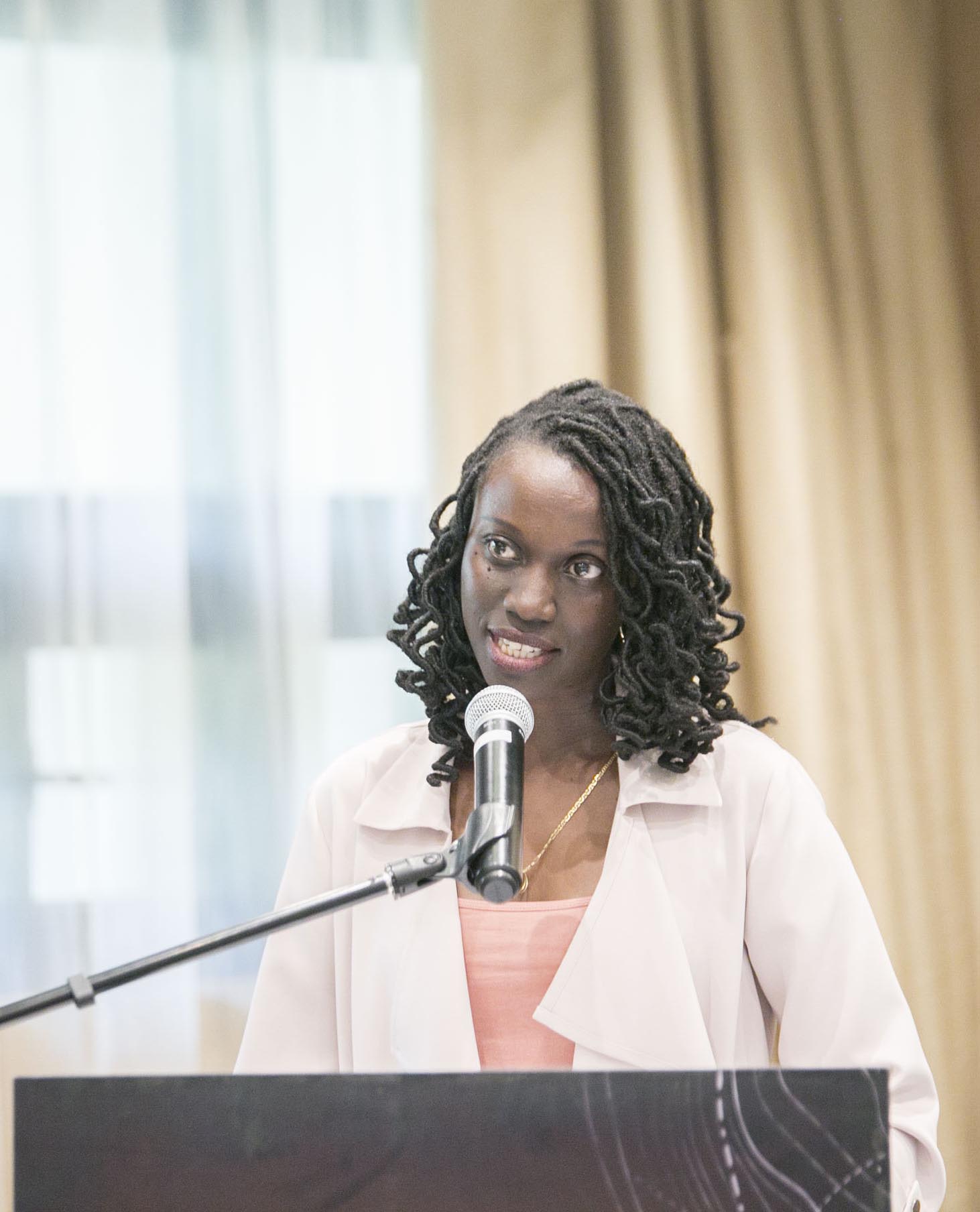 According to Sandra Malaika, the Program Manager for the Mastercard Foundation Scholars Program at CMU-Africa, "I've seen the Scholars grow from the time they joined Carnegie Mellon University Africa. I can see them becoming responsible citizens out there in the market, but also experts in their own fields. I've seen them taking on initiatives, being proactive, and also sharing their passion to give back."
As part of the panel discussion, Rahab Wangari (Kenya) described her journey at CMU-Africa: "During my time as a Mastercard Foundation Scholar I've learned that, for you to be where you want to be, you have to work hard. It has not been a bed of roses, particularly to manage to get a scholarship for both my undergraduate and graduate level degrees, but I have learned how important it is to keep giving back. Not necessarily with money, but perhaps with mentorship. I've also learned to better define my career. As an undergraduate, the goal was to gain employment at big companies such as Google and Facebook. Through my classes at CMU-Africa, however, which focused on creating solutions to problems in my environment, and which exposed me to much more of Africa than I had before, I realized that I want to create employment, rather than seek employment. Much has been given to me, and much is expected from me. It is a privilege and I need to return that favor to society."
Benjamin Nabaana from Rwanda acknowledged that Mastercard Foundation made it possible for him to pursue his academic goals and passion for telecommunications networking, without worrying about how he was going to cover the costs of his education. In addition to the financial support, "Mastercard Foundation also helped him develop his leadership skills through the leadership workshops he attended. These helped him to serve his colleagues as President of the Toastmasters Club and to reach out to communities along with fellow Scholars. The Scholars program showed us that it is about more than coursework and studies, it is also about giving back."
As part of the luncheon, the Scholars received certificates for their successful participation and completion of the scholars program and for their outstanding leadership.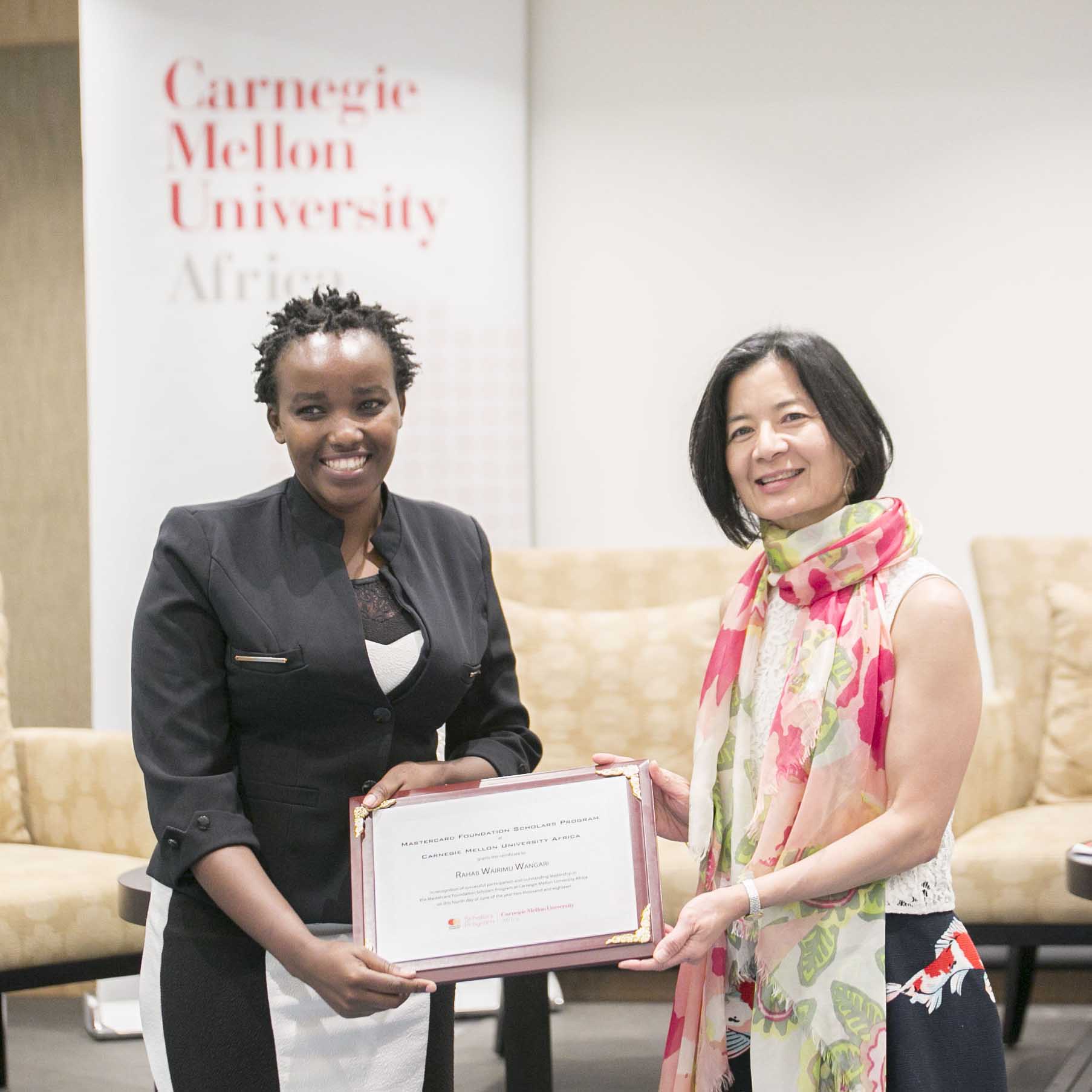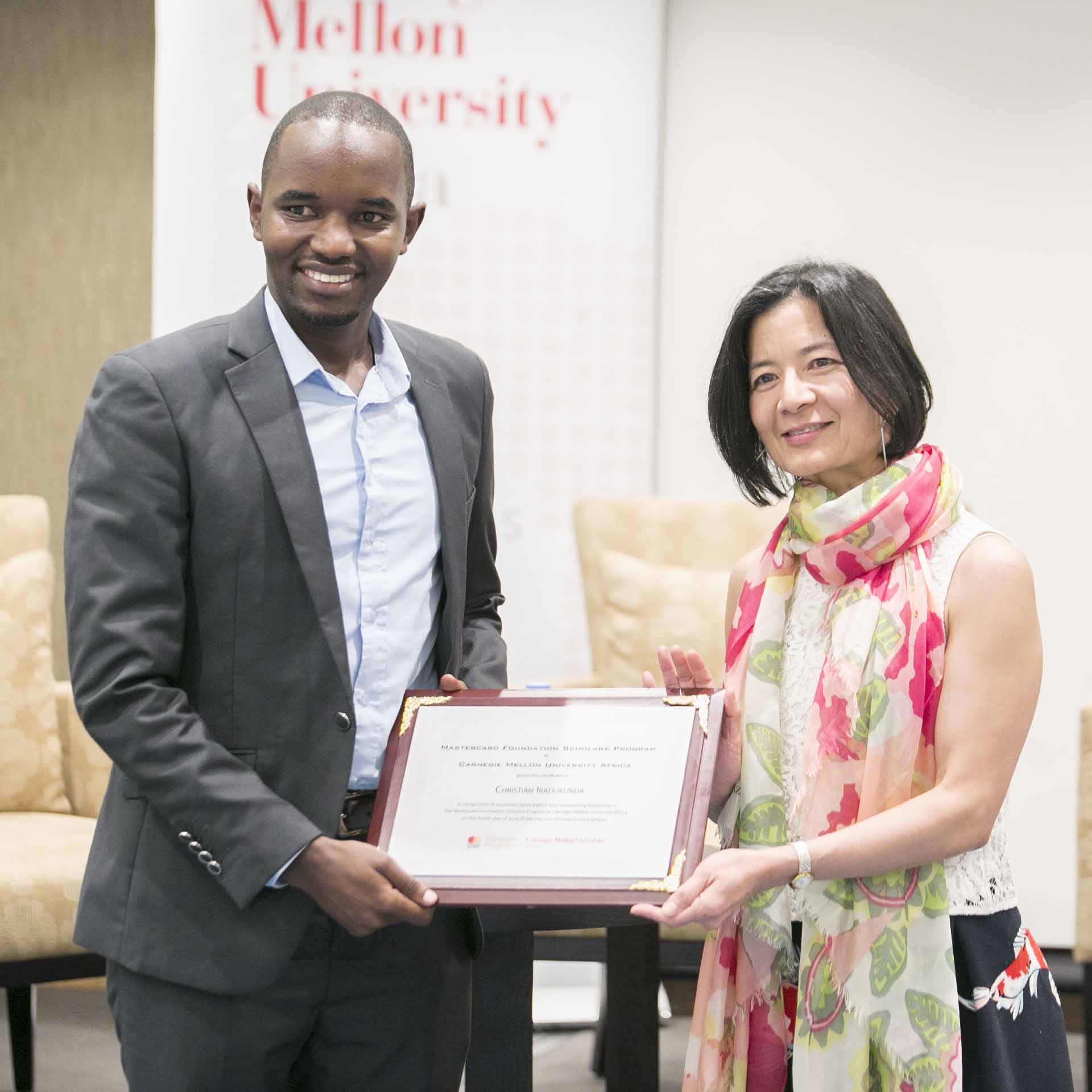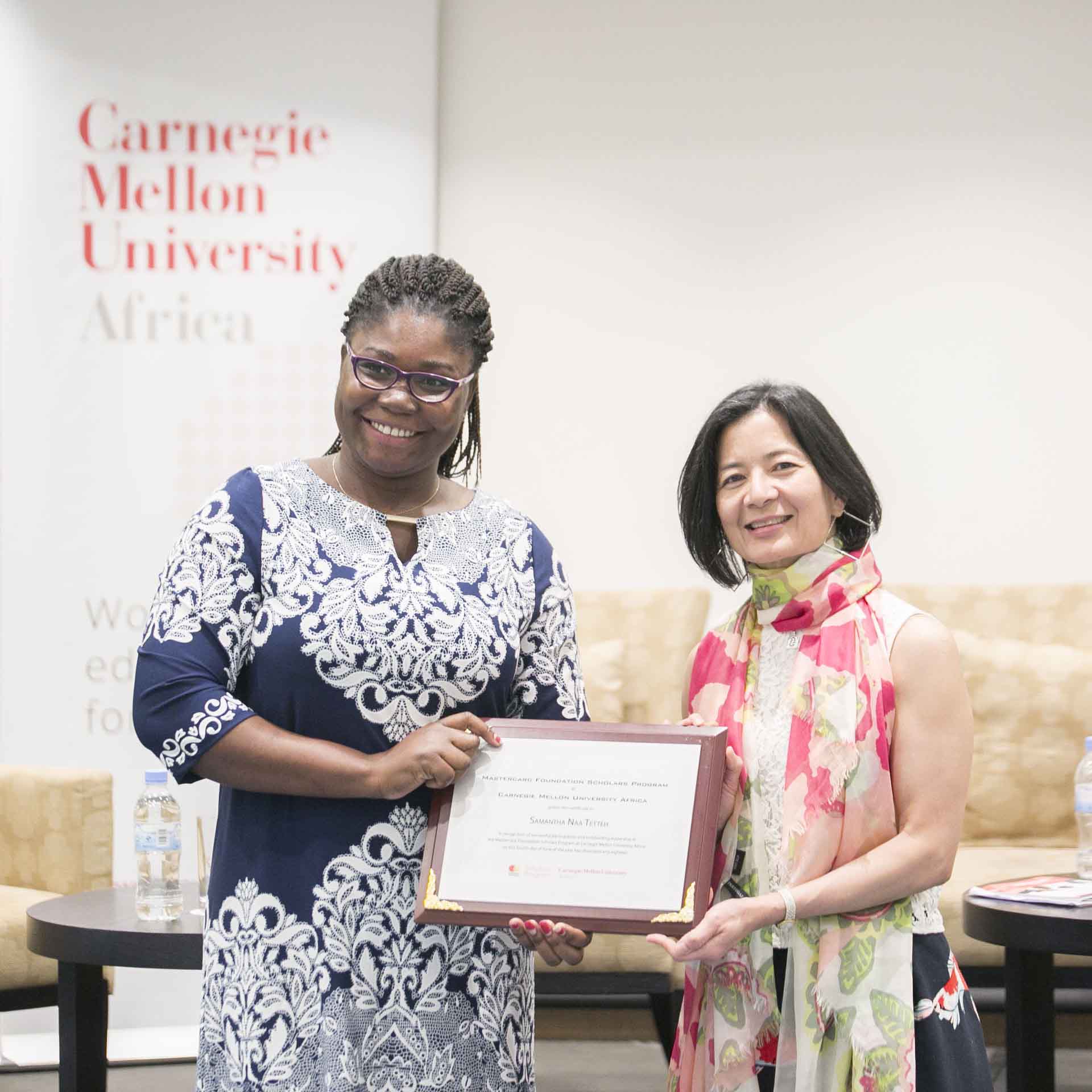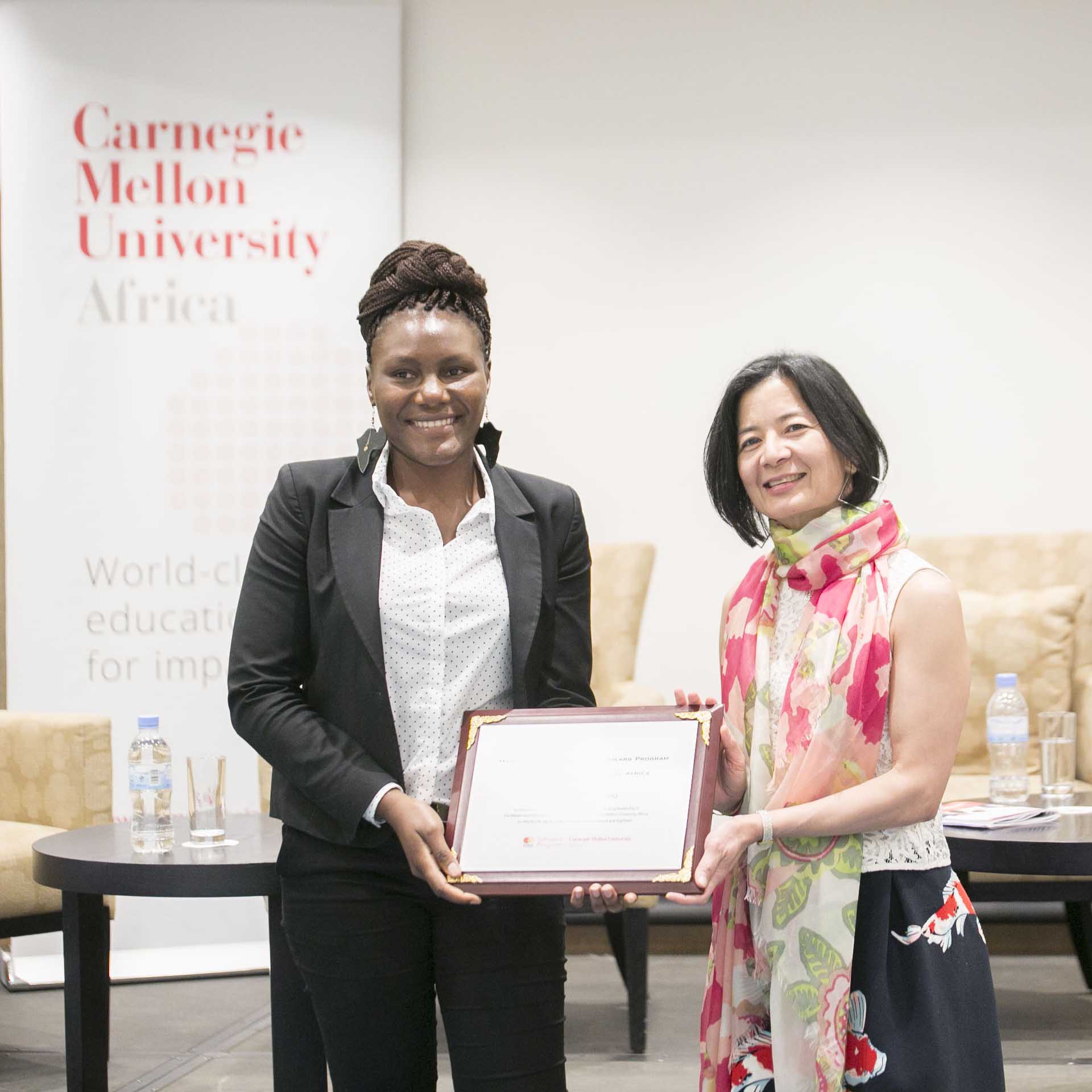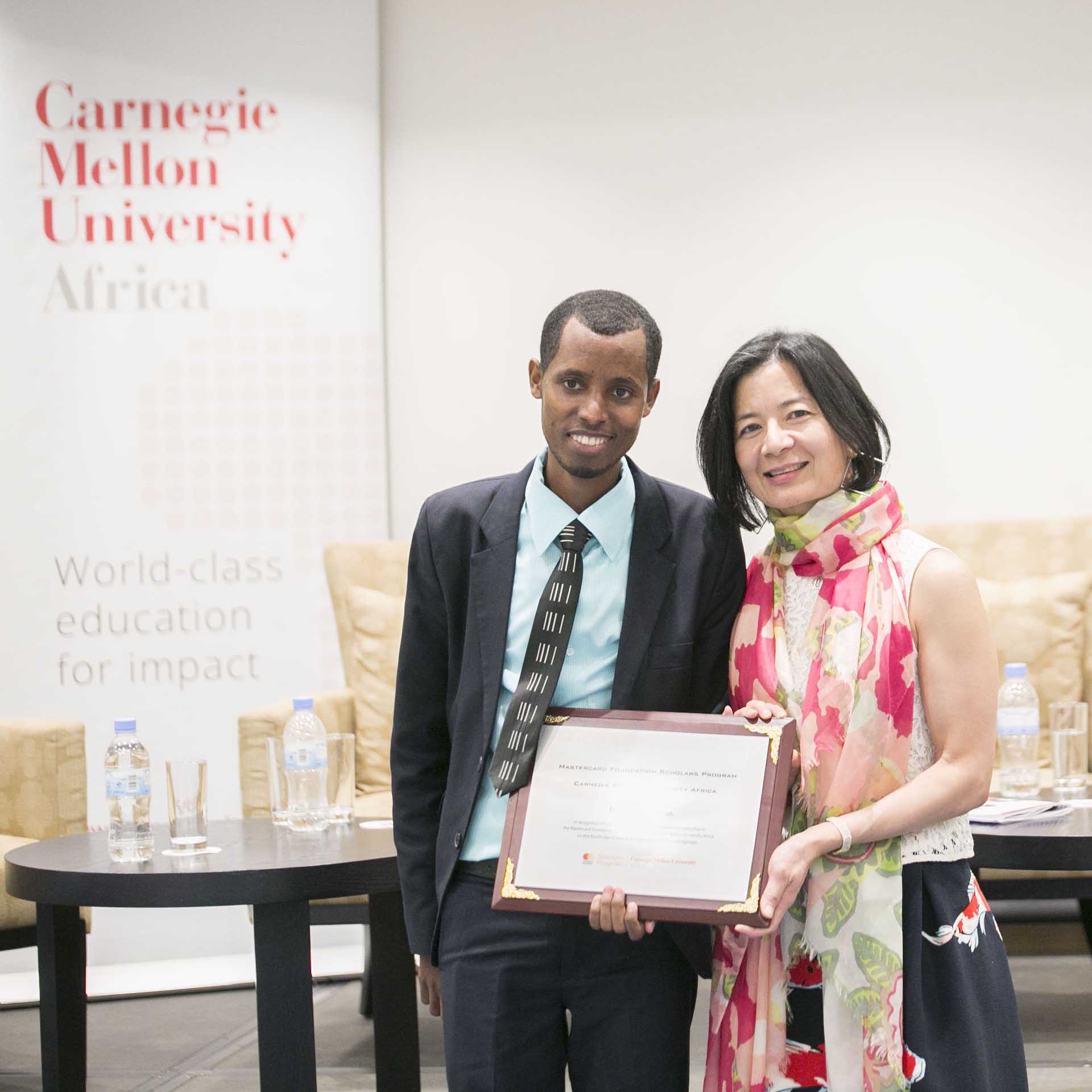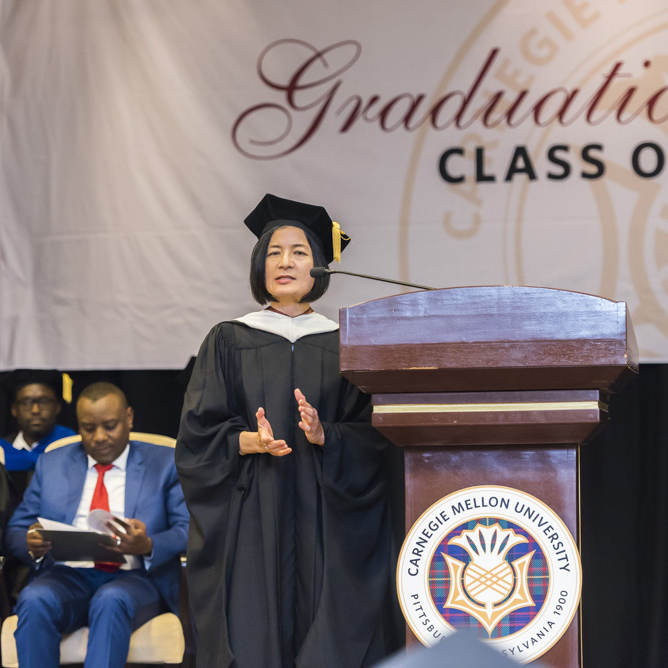 These Scholars will go on to lead change in their communities and contribute to meaningful transformation across the continent. Reeta Roy, President and CEO of Mastercard Foundation emphasized this sentiment during her keynote speech at the graduation ceremony: "You came as young bright minds, and today you leave as leaders. Soon you will be at the forefront of defining what is work in Africa. We are counting on you to expand the knowledge economy so that more people across the continent can benefit. I hope that your work touches the hearts and lives of millions of people, especially the millions of people who are waiting for that right here on this continent. I wish you success, I wish you love, and I wish you happiness."