CMU-Africa alumni empower businesses to make informed decisions
CMU-Africa Staff
Oct 1, 2018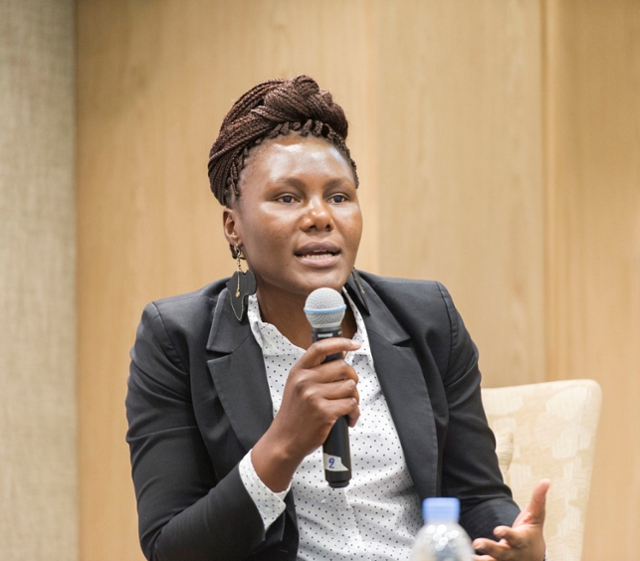 Sylvia Makario (MSIT '18) saw a problem in her home country — it was difficult to obtain quality data and information on political candidates running for election. She and six of her fellow Kenyan students devised a solution. Makario cofounded Hepta Analytics while still a student at CMU.
She and her cofounders used the skills they gained during their education to create a sentiment analysis tool that visualized trends behind each candidate's popularity and explain what actions led to positive, negative or neutral responses from voters.
Sylvia attributes the founding of Hepta Analytics to the enabling environment that CMU provided. She says "it was through meeting other Africans from all walks of life and learning about the different challenges across the continent, that I ended up coming together with my co-founders to think about solutions to these problems."
Hepta Analytics founders diversified their operations using data science and cloud computing skills learned at CMU, developing insights for problems in the fields of agriculture, transportation, and culture. The company is looking forward to creating jobs and curbing unemployment for Africa's young and rapidly growing population. 
Carnegie Mellon is building a powerful network of driven individuals and leaders in various fields.

Sylvia Makario
The foundational knowledge and can-do attitude fostered at CMU enabled Sylvia to step out of her comfort zone to start a project that became a company. Sylvia was also part of the first cohort of Mastercard Foundation Scholars at CMU-Africa. She believes that Carnegie Mellon is building a powerful network of driven individuals and leaders in various fields with the knowledge and expertise to develop the African continent; leaders who have grown up on the continent and can create innovative local solutions.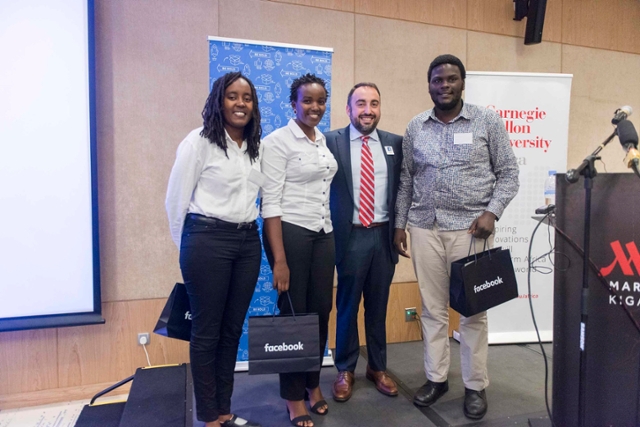 Your support of the education Sylvia received at Carnegie Mellon has had a cascading effect on our world, as these brilliant and entrepreneurial students and graduates lead Africa's digital transformation.
Your gift today to the Innovators Forward Fellowship Fund, enables incredible CMU-Africa students with exceptional academic record and demonstrated leadership potential, to continue receiving a world-class education.
Give to the Innovators Forward Fellowship Fund, as a onetime gift or spread your impact by making a monthly contribution. Give online to invest in Africa's future tech leaders!