Teacher Mwatima, Learner Mwatima
Alumni feature: Ramadhan Juma Mwatima (MSIT 2017)
Hannah Diorio-Toth
Apr 19, 2022
As a member of the CMU-Africa community, Ramadhan Juma Mwatima (MSIT 2017) has many different titles: alumnus, IT engineer, full stack developer, entrepreneur, and staff member. But in the rural Tanzanian town where Mwatima grew up, he is known by only one name: teacher. 'Even my mom calls me 'Teacher Mwatima,'" he smiles.
An IT professional, Mwatima has a passion for the future of the field and is focused on using his skills to excite and empower young Africans to consider a career in technology. He is a founder of TEHAMA Academy, an organization that helps primary school students in Tanzania to gain IT and programming skills.
"One of the big challenges I had in school was that I didn't have anyone to guide me on what it meant to pursue a career in engineering. So, I want to help kids to know what they can do in the future and how they can choose their career path."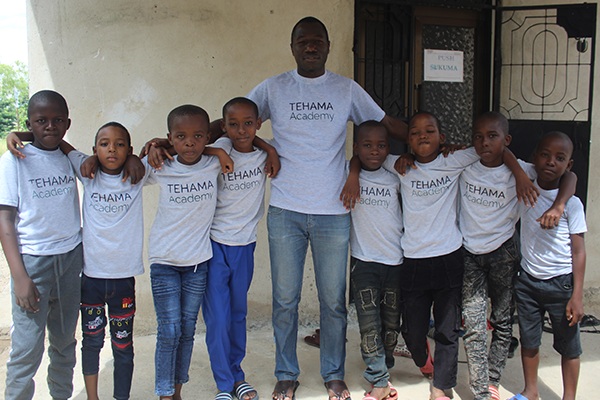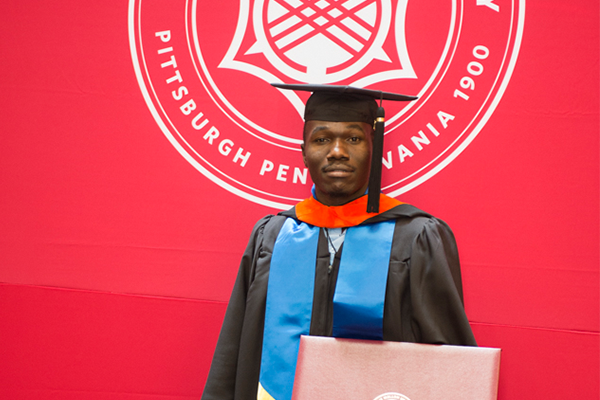 Mwatima's inspiration for TEHAMA Academy came from one of Carnegie Mellon University's founders, Andrew Carnegie. After reading a book about the history of Carnegie Mellon, Mwatima was struck by Carnegie's philanthropy and his ambitious goals to establish educational opportunities where few existed.
"I thought to myself, 'Okay, so this means that even I can make a difference. I can do something to help the kids in my hometown,'" says Mwatima.
Mwatima started TEHAMA Academy in 2019 with just one class of 10 students. Now, the organization has graduated several cohorts and has worked with 120 students. There is no cost for students to participate in the program. Mwatima spends his free time creating teaching modules and remotely working with the academy's three instructors. He hopes to grow the academy and find sponsors and partners who share his vision.
I thought to myself, 'Okay, so this means that even I can make a difference.'

Ramadhan Mwatima
As a student, Mwatima always enjoyed science and mathematics. His technical curiosity steadily grew into an interest in engineering. His educational path took him from the University of Dar es Salaam in Tanzania, where he earned a BS in computer engineering and information technology, to the Master of Science in Information Technology (MSIT) degree program at CMU-Africa. After graduation he began working at his alma mater, where he is the central point of contact for technical systems support to all users, primarily new applicants and current students.
In the next few years, he plans to continue advancing his skills in different technical areas. He also hopes to manage people in the future, which would allow him to be a teacher and mentor in a whole new way.
"CMU gave me the foundation to tackle anything," says Mwatima. "It taught me that we need to continue to be learners and be ready for opportunities that arise."