Building an accessible digital model for malaria screening
Morgan Kistler
Jan 31, 2023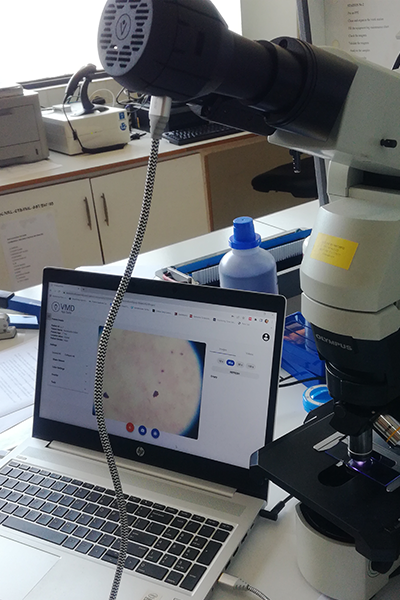 According to the World Health Organization, malaria—a life-threatening disease caused by parasites transmitted by mosquitoes—affects over 240 million people worldwide. Many of these cases are disproportionally concentrated in Africa, a continent that lacks sufficient data, resources, and experts on the disease. Along with the sparse connectivity between countries on this continent, there remains a great need for accessible data and resources that can be utilized by anyone, anywhere.
Automated malaria screening tools provide one avenue for solving many of these problems. Offering a way to collect, analyze, and distribute data with high accuracy across country lines, these systems have great potential to boost resources and quality of treatment for an entire continent of people.
Driven by her interest in digital healthcare solutions, CMU-Africa instructor and researcher Carine Pierrette Mukamakuza is creating one such digital detection project. 
In partnership with the Rwanda Biomedical Center, Carine is building a novel malaria detection interface. Using a light microscope and camera to capture images of blood smears, she and her team are employing machine-learning classification methods to detect malaria parasites and even mixed infections. Overall, her goal is to construct an effective data management system that has wide usability and high reliability.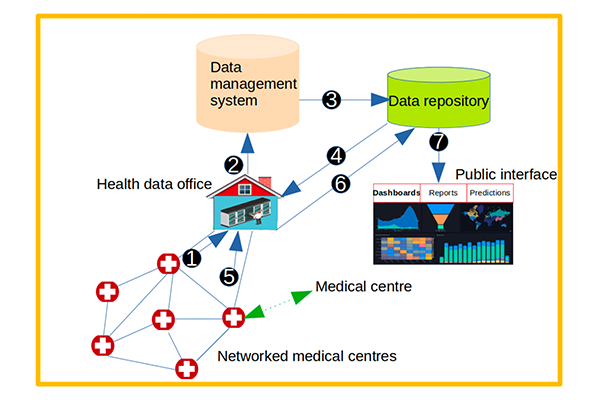 "If it can be as simple and as flexible as possible, it can be used on a number of different types of devices," Carine says. "This would allow us to have an impact in both big cities and small villages, regardless of the level of health resources available in those areas."
This research, along with the data collection process, contributes to a public malaria data repository. A repository would allow various stakeholders to access, visualize, and analyze malaria data, all of which contributes to the overall advancement of malaria research, treatment, and communication.
Carine's initial goal for this digital model is the detection and classification of malaria parasites, but she also hopes to build a model that can do even more. For example, she hopes to create a model that can recommend treatments based on the detected parasite and make predictions about future malaria infections. "If you can have a system that can monitor something and then, in the end, recommend treatment, it will be very easy for everyone, especially here in Africa where we have few doctors and we have so many remote areas," Carine explains.
And although Carine is currently focused on Rwanda as a case study, her long-term goals for the interface are much broader. She envisions creating a system that could be utilized across countries in Africa—and across diseases.
"I believe it will be really good for other diseases as well," Carine explains. "If I can really come up with this dependable digital system monitoring, I have to make it as flexible and … as scalable as possible."
Carine will present this research in South Africa in March at the 2023 IEEE Conference on Information Communication Technology and Society, with a paper titled "IT-Aided Forecasting Model for Malaria Spread for the Developing World."