For Placca Umuhire, teaching is the way to give back
Giordana Verrengia
Mar 17, 2023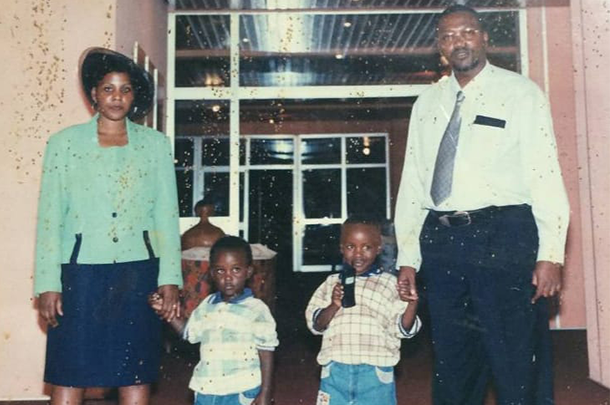 Growing up in Rwanda, Placca Umuhire (MSIT '20) developed an early interest in the technology that surrounded him. In the early 2000s, his mother used mobile phones, while his father had an original Macintosh computer that Placca loved to watch movies on. Placca says he often wanted to be "cool" like people in the movies who leveraged technology in clever and sophisticated ways. While his parents encouraged his curiosity, Placca's grandfather, a primary school teacher, showed him the value of empowering others with knowledge. 
In high school, Placca's father gave him a PC that he began tinkering with. By college, he and a handful of other students at the University of Rwanda were teaching themselves about website design principles and network security. After Placca earned his bachelor's in electronics and telecommunications engineering, a friend suggested that he apply to CMU-Africa to pursue his lifelong interest in experimenting with technology and finding innovative uses for tools such as computer software. 
Placca applied, and though he was skeptical about being accepted, he successfully became a graduate student in information technology after receiving a Mastercard Foundation scholarship. 
For him, the scholarship "aligned perfectly with who I am as a person, especially the belief that you need to find ways to give back to the community, and to be a good leader you need to be a good servant," says Placca. 
CMU-Africa offered Placca a place to hone his technical skills while building a network and a strong sense of ambition and entrepreneurship.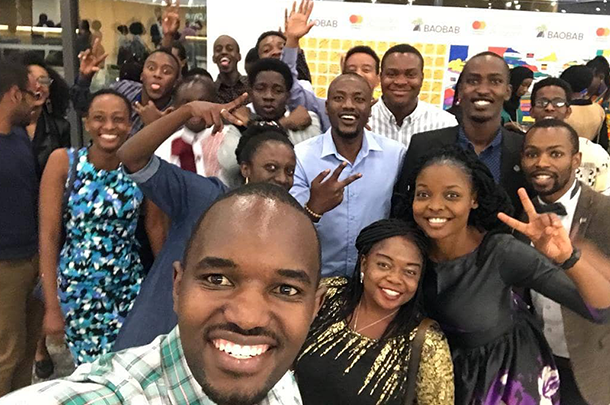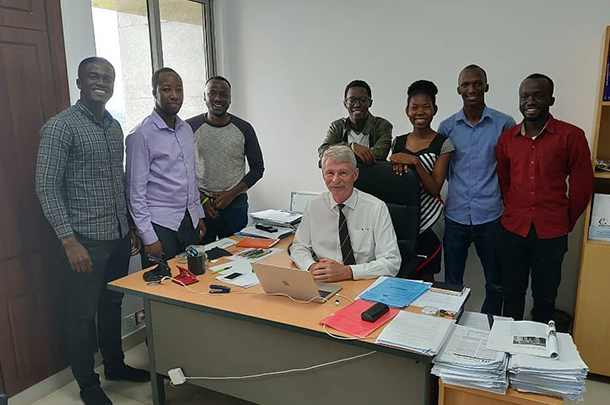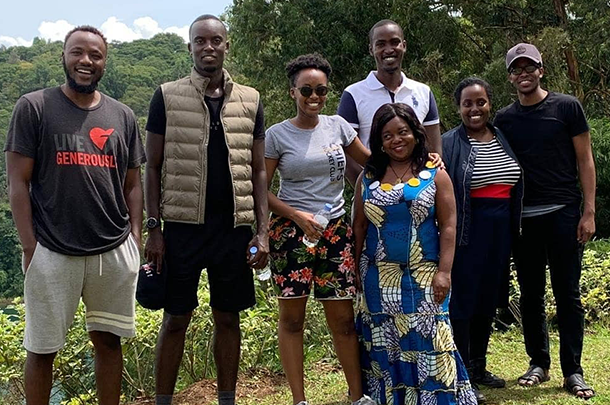 While earning his master's degree, Placca completed several research projects that focused on blockchain, information security, and the influence of technology on informal and formal education in Africa. He is currently interested in how artificial intelligence is used to build cognitive robots, as well as the use of virtual and augmented reality in education. 
One of his passion projects is his continued teaching work with the Rwanda Coding Academy, established in 2019. Placca first collaborated with the academy for a joint project with CMU students from the Pittsburgh and Qatar locations. The students discussed how to use IT in primary and secondary schools. 
Another opportunity for Placca to develop as an instructor is through his nonprofit, Youth United For the Future. The organization aims to empower young people in underprivileged communities through the use of arts, sports, and technology. Placca believes that these three areas can help build self-esteem, promote teamwork, and provide valuable skills that can lead to better opportunities in the future. 
"As the saying goes at CMU, my heart is in the work. I take so much pride in knowing that I've spent my energy doing something that is productive," Placca says. "I take joy in knowing that I'm spending my time doing work that will not only impact me, but will also impact future generations."
Placca credits David Vernon, a research professor, with providing challenging course content, particularly in Artificial Cognitive Systems, and also with sparking his interest in investigating the potential of AI systems. Placca would like to build cognitive robots that can perform in healthcare and education settings and help humans with dangerous tasks like responding to natural disasters. 
Vernon now serves as a mentor to Placca while he develops several of his postgrad IT projects. One such project is a digital fashion tool that uses social media data to recommend clothing items to users based on their avatars and measurements, and perhaps even their tastes. Placca is also grateful to his academic advisor, Olga Gikundiro, and the Mastercard Foundation Scholars Program Manager, Sandra Malaika, for their invaluable, continued support during and after his time at CMU-Africa. 
I feel like the only way I can give back is to be a source of inspiration for others.

Placca Umuhire, (MSIT '20)
Placca had a chance to reunite in person with some of his professors and fellow graduates during a belated commencement ceremony held in Kigali in the spring of 2022, two years after he completed his master's amid the early uncertainty of the COVID pandemic. 
No matter how many years pass, Placca's time as a Mastercard Foundation Scholar at CMU will always inform his project ambitions, just as his grandfather's role as a primary school educator motivates him to be a teacher and an innovator whose projects benefit the community. His family, faith, and education have been central to his ability to pursue purposeful work. 
"I've spent most of my time in front of teachers. I feel like I've gained a lot from them that I cannot even quantify," he says. "I feel like the only way I can give back is to be a source of inspiration for others. Education is something very close to my heart."