Tucker announced as Interim Director of CMU-Africa
Staff Writer
Aug 1, 2023
As of August 1, Conrad Tucker will serve as the Interim Director of CMU-Africa and Interim Associate Dean for International Programs in Africa. Tucker succeeds Allen Robinson who has accepted the position as dean of engineering at Colorado State University and will leave CMU September 1.
In an email to the community, Bill Sanders, the Dr. William D. and Nancy W. Strecker Dean of the College of Engineering, expressed his gratitude for Tucker stepping into this role.
"Under Conrad's leadership, I am certain our initiatives will continue the upward momentum we have underway," said Sanders.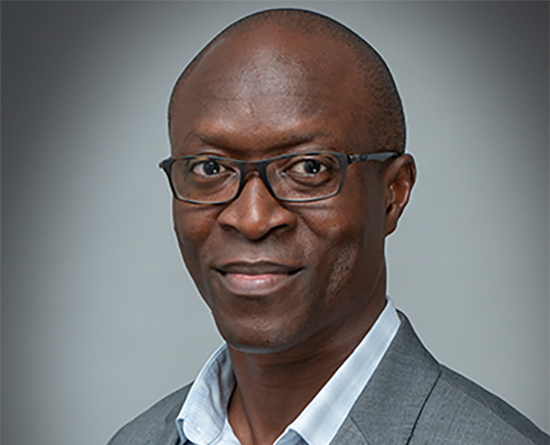 Conrad Tucker is a professor of mechanical engineering and holds courtesy faculty appointments in machine learning, robotics, and biomedical engineering at Carnegie Mellon University. His research focuses on the design and optimization of systems through the acquisition, integration, and mining of large scale, disparate data.
Tucker has served as PI/Co-PI on federally/non-federally funded grants from the National Science Foundation (NSF), the Air Force Office of Scientific Research (AFOSR), the Defense Advanced Research Projects Agency (DARPA), the Army Research Laboratory (ARL), the Office of Naval Research (ONR) via the NSF Center for eDesign, and the Bill and Melinda Gates Foundation (BMGF). In February 2016, he was invited by National Academy of Engineering (NAE) President Dr. Dan Mote, to serve as a member of the Advisory Committee for the NAE Frontiers of Engineering Education (FOEE) Symposium. He received his Ph.D., M.S. (industrial engineering), and MBA degrees from the University of Illinois at Urbana-Champaign, and his B.S. in mechanical engineering from Rose-Hulman Institute of Technology.
The college will commence a search for a new permanent director in September.