Afretec research planning grant brings assistive technologies to those in need
Hope Reveche
Oct 18, 2023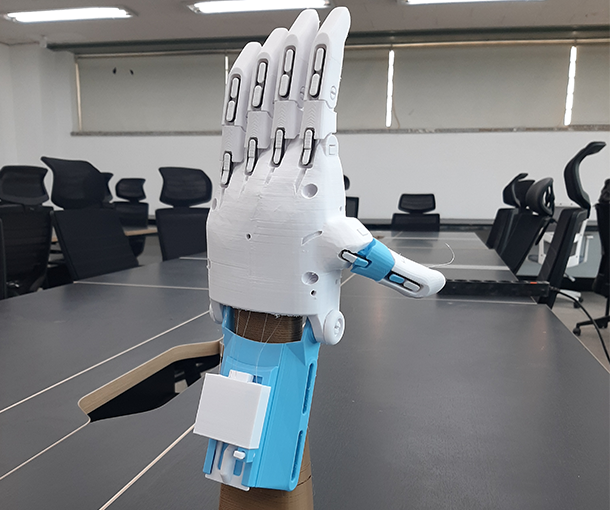 In developing countries where resources are scarce, quality prosthetic and orthotic services are unattainable due to their high cost and the limited number of medical centers in the area. Because of the varying anatomy and functional needs of each individual person, amputees and other patients in need of assistive technologies are faced with an extremely expensive process if they want to pursue prosthetics. Patients must not only get scans and molds done on the residual body, but a team of healthcare professionals needs to be heavily involved in the planning and customization of the prosthetic.
In 2022, the African Engineering and Technology (Afretec) Network, a collaboration between technology-focused universities across the continent, awarded one of its first research planning grants to a team of researchers whose goal is to make assistive technologies accessible in second and third-world countries. The research is a collaboration between CMU-Pittsburgh, CMU-Africa, and Dedan Kimathi University of Technology in Kenya. As a direct result of this funding, the team wrote a paper and presented their findings at the American Society of Mechanical Engineers (ASME) International Design Engineering Technical Conferences and Computers and Information in Engineering Conference (IDETEC-CIE), which took place from August 20-23, 2023 in Boston, Massachusetts.

"The aim of this project was to reduce the cost of prosthetic devices by using cheaper, but still effective, equipment and automating the process as much as possible," says first author Junghun Lee, a first-year Ph.D. student in mechanical engineering. This approach is completed in two steps: (1) using cell phones to collect data from the residual body and employing machine learning techniques for virtual reconstruction as opposed to expensive scanning options and (2) scripting the modeling process and employing 3D printing to customize and fabricate the device.
"If something is easily quantifiable, such as the length of a patient's body, then it can most likely be automated," Lee says. "Some aspects though cannot be easily automated and still require a healthcare professional's opinion, such as someone's pain level in their residual body." Even though the process is only semi-automated, the new technology can reduce the number of visits to a prosthetic specialist, making the design process much cheaper and more efficient.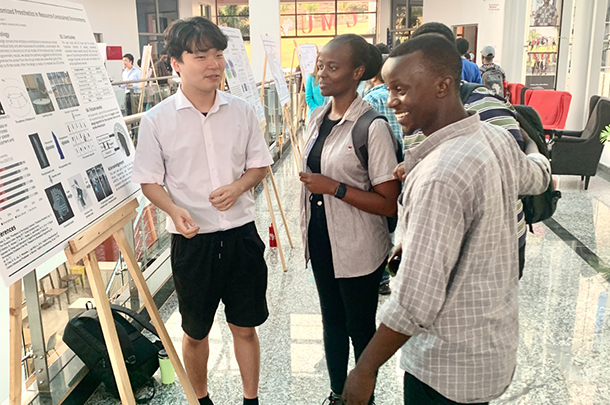 The team's next step is to advance the design process and investigate the state-of-art of customized prosthetics in Africa. By studying the current prosthetic practices in African regions, they will be able to compare costs between the suggested and conventional methods as well as find ways to improve the algorithm so that it can be applied to more conditions. Their goal is to eventually complete clinical trials in resource-constrained areas to confirm the proposed solution's efficacy.
The research was led by Conrad Tucker, interim director of CMU-Africa and associate dean for international affairs-Africa. Tucker also leads the Artificial Intelligence in Products Engineered for X (AiPEX) Lab in the Department of Mechanical Engineering. "The problem that we are trying to solve is pervasive in Africa and many other areas of the world. Only 5 to 15 percent of people in low- and middle- income countries who need assistive technologies, have access to them," explains Tucker. "By automating as much of the process as possible, we hope to make the path to prosthetic devices much easier and improve quality of life for many patients in these areas."

The team of researchers include Junghun Lee, Andrew Chesang, Michael Gichane, Moise Busogi, Jean Byiringiro, and Conrad Tucker.